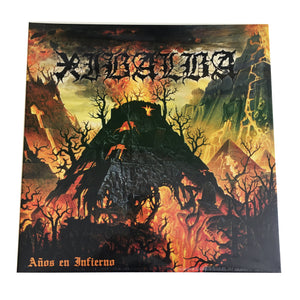 Feel the wrath of Californian heavyweights Xibalba, showing no mercy and keeping their cultural message intact with their fourth full-length Años En Infierno incoming this May on Southern Lord.

For the past 13 years Xibalba have been dedicated to carving a sound which combines unadulterated aggression booming out of the vocals, an ultra-heavy low-end frequency, colossal Death metal riffs, brutal hardcore breakdowns, and a trademark groove now synonymous with the group. Años En Infierno takes these conventions and finds a new way of expression that the band define as "more harsh, brutal and creative in a metaphorical sense."

Whilst some things remain consistent – the artwork adorned by the hands of long-term collaborator Dan Seagrave (Dismember, Entombed, Suffocation) – there are other distinctions this time around, with production by Arthur Rizik (Power Trip, Inquisition, Cro Mags and more) who's handiwork gives the album epic proportions.