317 W Morgan St. Suite 107 Raleigh, North Carolina

With thousands more used records, our storefront has titles from every genre. Come see us every day:
Monday-Saturday: 12pm-8pm
Sunday: 12pm-7pm
We are located at 317 W Morgan St, Suite 105, in downtown Raleigh, North Carolina. Our unit

faces north on Morgan Street

, halfway between

Dawson and Harrington Streets

. If you have trouble finding us, please give us a call at

919-977-4704

.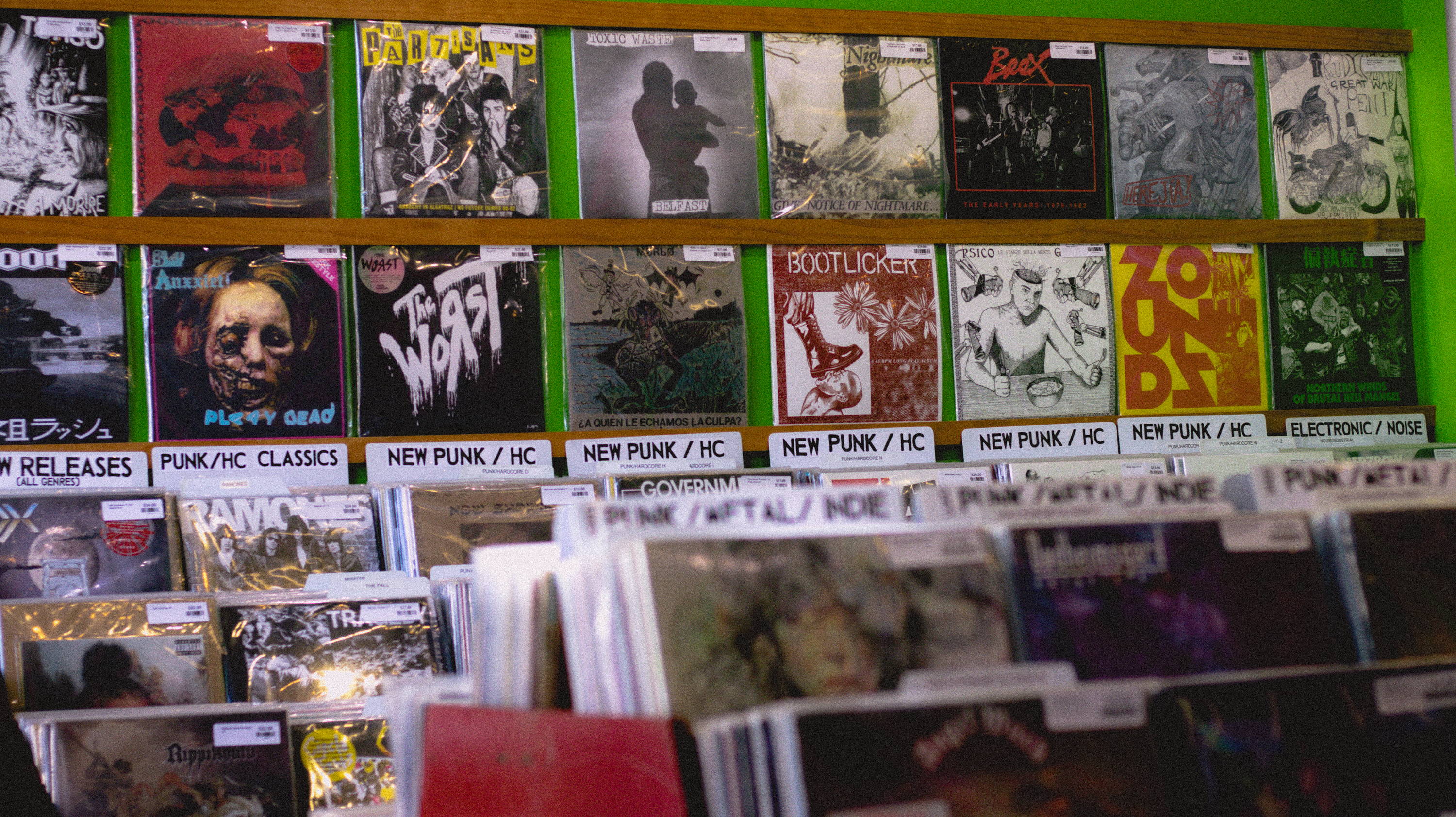 Unfortunately Sorry State Records does not have dedicated parking. We encourage you to use the free 1-hour parking available on Hillsborough and surrounding streets. If you park on Morgan Street, make sure you pay using the payment kiosks or the Passport app. There are also numerous city lots and parking decks in the vicinity of Sorry State.
Please check our FAQ. If you'd like to sell us records, check out THIS page. Any other questions can be directed to sorrystatecontact@gmail.com or by phone, during store hours: 919-977-4704.