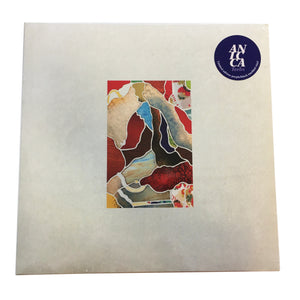 The wait is finally over for new music by Teebs aka Mtendere Mandowa, his first work in five years.​ With the help of a host of musical friends including ​Panda Bear (Animal Collective), Sudan Archives, Ringgo Ancheta aka MNDSGN, Miguel Atwood-Ferguson, Anna Wise, daydream Masi, Former Boy, Pink Siifu, Jimetta Rose and Thomas Stankiewicz, the 4​7 minute LP fuses Teebs' signature bright and fluid productions with the grounded and colorful elements of his collaborators.

The record showcases just how effortlessly his work lays landscapes for his guests' contributions to blend in with his own production and Teebs himself is full of admiration for his collaborators. For example, of Panda Bear from Animal Collective, who is featured on lead single "Studie" he explains that: "Everything he decides to do is pure gold or fine wine." It's a similar story with kindred spirit Sudan Archives who graces "Black Dove" - of whom he says, "She really is a scary genius who deserves the world's ears and eyes."

The album was recorded mostly at home using his Roland SP-404 sampler, Mellotron M4000D synthesizer, seprewa (Ghanaian harp-lute), guitar and laptop. As for the title - Anicca - it describes the impermanence of all being in Buddhism. Recognition of the fact that 'anicca' characterizes everything is one of the first steps in the Buddhist's spiritual progress toward enlightenment. "It's a reminder to myself that nothing is permanent," he says.