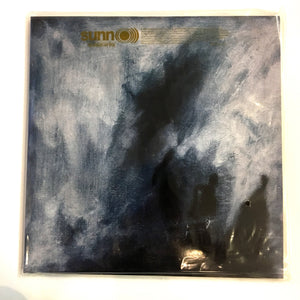 Sunn O))) Domkirke on Limited Edition 180g 2LP
For 16 years, Sunn O))) have been challenging the way we think about music. From 1999's The Grimmrobe Demos to 2009's Monoliths And Dimensions, core members Stephen O'Malley and Greg Anderson have forged connections between the worlds of metal, drone, contemporary composition, jazz and minimalism with startling results while remaining true to the eternal principles of volume, density and weight.
D√∏mkirke is a live album by Sunn O))) that was recorded at Bergen Cathedral in Bergen, Norway, during the Borealis Festival in 2007, and originally issued on Southern Lord in 2008. The album was pressed only on vinyl, never to be released on compact disc. It is a double album that features one track on each side of the limited edition 180g 2LP-set. The packaging of D√∏mkirke features artwork by the Norwegian visual artist Tania Stene. Stoughton old style tip-on gatefold jacket.
Musicians:
Attila Csihar, vocals
Greg Anderson, guitar
Lasse Marhaug, noise
Stephen O'Malley, guitar
Steve Moore, organ & trombone
Tos Nieuwenhuizen, Moog