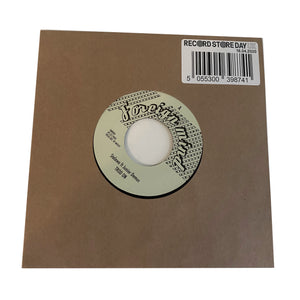 Reggae and dancehall thrive when repurposing the familiar to create something new. This is what French producer Stalawa has achieved with his limited edition Record Store Day release, Trod on.
He's refashioned a rare Canadian production of the King Tubby inspired Tempo rhythm, Dunne Done, and enlisted gritty-voiced Jamaican dancehall emcee Junior Demus for a haunting, horns-driven track with a hypnotic and unstoppable groove. Stalawa followers will recognise the rhythm, christened Dundee Done, from his Stalawa In East Africa EP project on Glasgow's Scotch Bonnet Records.
Junior Demus is a dancehall talking legend of the early 80s, who took his name from his resemblance to the similarly granite-toned microphone pioneer Nicodemus. Demus' vocal, with its resolute, Rasta-inspired lyric, was recorded in New York by the trumpeter and engineer Mush1. The limited quantity vinyl release, on Stalawa's Foreign Mind label, comes with a stripped down instrumental version for the next generation of emcees to ride...