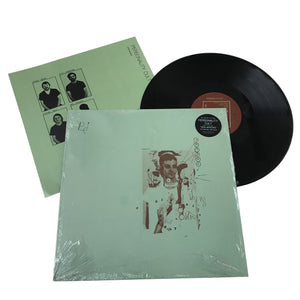 Please welcome Personality Cult to the Dirtnap Records roster! What started as a solo project for North Carolina's Ben Carr has evolved into a full-band supergroup of sorts, featuring past and present members of Paint Fumes, Last Year's Men, Natural Causes, Bass Drum Of Death, Missing Pages, Mind Spiders, Sweet Talk, Sweet Knives, and probably a bunch more!
Dirtnap was tipped off to this monster of an album by Jeff Burke (Radioactivity / Marked Men) as he was recording it a few months back in NYC. Soon after the sessions, Carr and Burke began trading the earliest mixes of the album with Carr recording all of the overdubs during and after his shifts at Wilmington, North Carolina's flagship record shop, Gravity Records. After a single listen to the finished product, Dirtnap was tripping over themselves to immediately get a hold of the band and offer to put the record out. Seriously, it's that good!
Fast propulsive punk with hooks for days, and dark undercurrents swirling underneath—while sonically this doesn't fall too far from what one associates with many beloved Dirtnap bands of the past, these guys really nail the delicate balance of taking a familiar sound and putting their own unique spin on it, in the end sounding like nothing but themselves.


Our take: North Carolina's Personality Cult released their debut record on Drunken Sailor in August 2018. While those of us in NC know Ben Carr's songwriting from his previous bands Last Year's Men and Natural Causes (whose killer 2017 LP on Sorry State is still available BTW), Personality Cult felt more ambitious, with Ben pushing his songwriting toward a punk-infused take on pop classicism, frequently garnering comparisons to the almighty Buzzcocks. Since the first Personality Cult LP, Ben has put together a full band (having played most of the instruments himself on the first record) and doubled down on his commitment to his craft, and New Arrows is the result. Once again, comparisons to the Buzzcocks are apt, but besides the punk classicism of tracks like "Nothing to Do With It" and "Telephone," there's also an adventurous streak that I also associate with the Buzzcocks' early album tracks and b-sides. The angular rhythms and unexpected timing of standout "Pressure Point" is one example, as is the epic closer "5-30," which borrows the Krautrock-informed, evolving repetition motif the Buzzcocks explored on tracks like "Late for the Train" and "Why Can't I Touch It." I should stop referencing the Buzzcocks, though, because New Arrows doesn't come off like an imitation, but an attempt to rise to that level. Personality Cult plays hard and fast like a punk band, but when you listen to these songs they're arranged meticulously, brimming with little bits of ear candy in the fills and transitions without detracting from the immediacy of the hooks or the relentless forward momentum. New Arrows is the furthest thing from the unimaginative genre exercises that plague modern punk, reminding me of an era when bands and songwriters put everything they had into making the best songs and records possible.