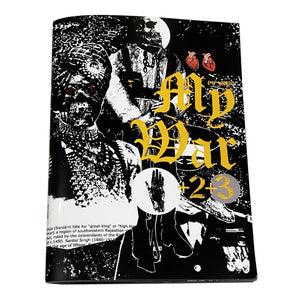 Reprinting of issues 2 and 3 of this zine out of Belgium.
Issue 2 includes interviews with Lingua Ignota, Permanent Debt, Video Filth and the man himself Spoiler! Some ramblings about Weezer's Pinkerton on the side...
Issue 3 contains interviews with Dan from Doldrey/Stiletto, Haemers, Slant, Nosferatu, Ohyda. This time there's a write up on the His Hero Is Gone - the plot sickens LP.