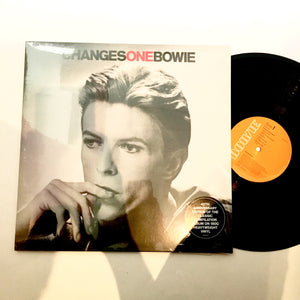 20th May, 2016, marks forty years since David Bowie's first ever best of compilation, CHANGESONEBOWIE (with tracks from the period 1969 to 1976), was released.
The album stayed in the Top 10 for eleven weeks, peaking at #2.
To mark this anniversary CHANGESONEBOWIE is being reissued on 180g heavyweight vinyl, cd and digital formats including Mastered for iTunes.
Half of the limited vinyl will be black while the other half will be clear, this will not be mentioned on the sleeve so it will be completely random as to which one you end up with.
This creates what is possibly the first vinyl equivalent of Schrödinger's cat for collectors who decide to leave their records sealed.