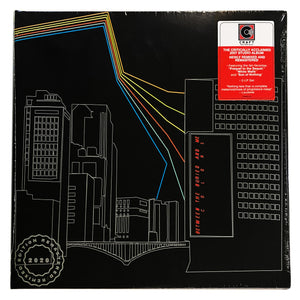 Between The Buried and Me once again charted an expedition into undiscovered country in 2007. Colors, BTBAM's acclaimed fifth full-length effort, was a continuous, sonic labyrinth of savage metal, lush prog-rock and uninhibited emotion. Not only was it an ambitious piece of music, it was a monolithic step forward in the advancement of hard rock in general. This record affirmed once and for all that the music of BTBAM was as emotionally engaging and beautiful as it was brutally empowering and complex.

"Colors was our statement of rebellion," the band reflects. "We were challenging how others identified us in the context of heavy metal, and ultimately we were challenging how we identified ourselves. It was some kind of musical manifesto, in which we found new purpose and direction simply by throwing caution to the wind and purging every ounce of creative energy we had, regardless of how unhinged it may have seemed at the time."

This 180g 2LP reissue celebrates the 10th anniversary edition of Colors, released in tandem with the Between The Buried And Me's 26-date, 10th Anniversary Colors tour in the fall of 2017.