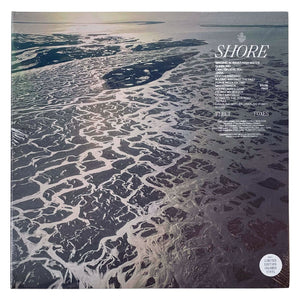 Fleet Foxes return with their fourth full-length album Shore, bringing the dark sophistication of 2017's Crack-Up to new heights with a soulful, sun-shined hue and fresh rhythmic vitality. The songs have dark themes of loss and struggle, but contain an uplifting lyrical power and sense of musical joy that remind us we can make it through the toughest of times.

Shore was recorded before and during quarantine in Hudson (NY), Paris, Los Angeles, Long Island City and New York City from September 2018 until September 2020 with the help of recording and production engineer Beatriz Artola. The 15-song, 55-minute Shore was initially inspired by frontman Robin Pecknold's musical heroes such as Arthur Russell, Nina Simone, Sam Cooke, Emahoy Tsegué-Maryam Guebrou and more who, in his experience, celebrated life in the face of death. "I see "shore" as a place of safety on the edge of something uncertain, staring at Whitman's waves reciting 'death,'" commented Pecknold. "Tempted by the adventure of the unknown at the same time you are relishing the comfort of the stable ground beneath you. This was the mindset I found, the fuel I found, for making this album."

Shore is presented here as a 180g vinyl 2LP-set encased in an Old Style double gatefold jacket with black polybags and 24" x 24" poster insert, printed at Stoughton Printing Company. Side D features an etching of fifteen hand drawn flora by visual artist Dino Matt, each tied to one of the album's 15-songs. The album's cover, front and back, showcases artwork by Japanese photographer Hiroshi Hamaya and design by Benjamin Tousley with Robin Pecknold. Stills from the Shore album companion art film by Kersti Jan Werdal are incorporated into the labels and lyric sheet.