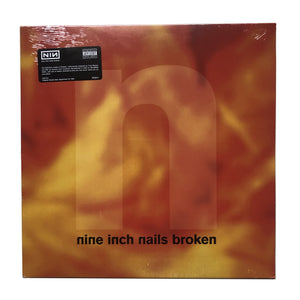 Since their inception in the metal heartland and rock stronghold of Cleveland, Ohio, Trent Reznor's Nine Inch Nails have been pioneers in their field. Broadly categorized in the early days as an industrial rock band they've stuck to first principles while shifting their focus with each successive album and achieved a level of success based on a fanatical following that makes a mockery of any idea they were ever cut out to be a cult act. NIN's sales have exceeded 11 million in the U.S. alone and over 30 million worldwide.
Fusing elements of industrial gothic synthpop and distorted dance grooves Reznor worked closely with British specialists Adrian Sherwood and Flood on triple platinum 1989 debut Pretty Hate Machine but insisted on maintaining a framework of riffs and hooks that shone a light on new wave influences. Significant tracks "Down on It," "Head Like a Hole" and "Sin" piqued interest Stateside but especially in the U.K. and Reznor found himself as a spokesman for a new genre of American post-rock.
Platinum 1992 EP Broken, once again produced by Reznor and Flood, was one of the most eagerly awaited follow-ups in modern rock history. Displaying a much heavier sound, "Wish" won the Grammy Award for Best Metal Performance in 1993. This definitive version of Broken, meticulously prepared by Trent Reznor and NIN art director John Crawford, was remastered in 2016 and comes pressed on 180g 12" vinyl with updated artwork and an accompanying 7" with the Adam and the Ants cover "Such" and Pigface cover "Physical."