Racks4Records.com Offers 25% Discount for Sorry State Customers
Like many of you, I'm sure, I've struggled for years to find the perfect way to store and display my records. While Ikea's Expedit and Kallax shelves certainly hold a lot of vinyl, I've always considered a front-facing rack that allows you to flip through your records like you're at a record store to be the holy grail of home record storage. Over the years I've experimented with lots of different ideas, but repurposed furniture never worked quite right and anything I built myself always looked kind of crummy. Then one day I stumbled across a company called Racks4Records that seeemed to offer just what I was looking for. Further, after a little research I found out that Racks4Records was headquartered in Raleigh, North Carolina, just a few miles away from Sorry State's downtown Raleigh retail store. I quickly messaged the company and eventually met the owner, Craig, who told me about the company and, more importantly, let me check out some of his prototypes. As you can see below, a prototype of his standard rack (which is identical to the final production model, including the casters!) has been housing some of our rare LPs in the store: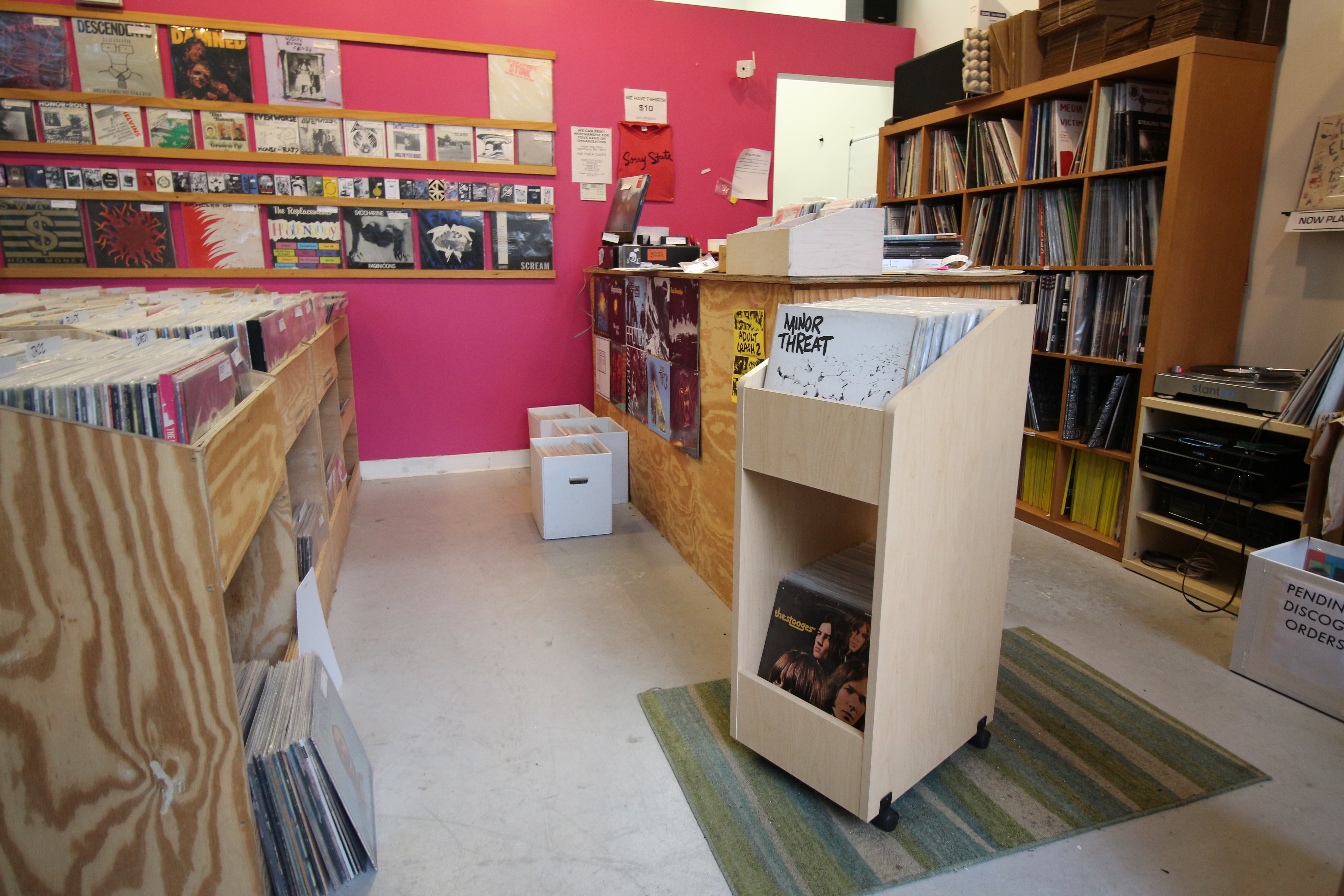 I've never used Sorry State as a platform to shill for someone else, but after spending some time with their demo units I really think that Racks4Records have some great products. I'll be carrying their racks in the store once they start shipping this summer, but in the meantime I offered to let Sorry State's customers know about Racks4Records, and they reciprocated this good will by offering Sorry State's customers 25% off pre-orders through May 30. Just use the coupon code PUNK25 at checkout. 
In addition to the standard rack pictured above, Racks4Records also offers several other custom vinyl racks. For those of us with larger collections, the Single-Topper, Double-Topper, and 45-holder are designed to fit perfectly on top of an Ikea Expedit or Kallax unit, serving as a showcase / easy access point for recent acquisitions and your current playlist. For the real ballers, the Deluxe rack is designed to hold a VPI record cleaning machine on the pull-out bottom shelf.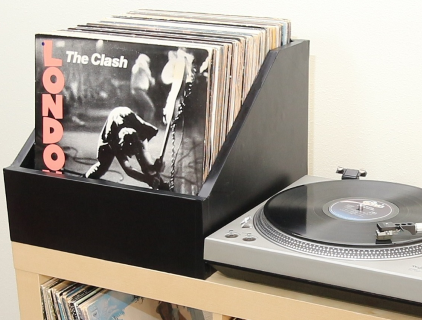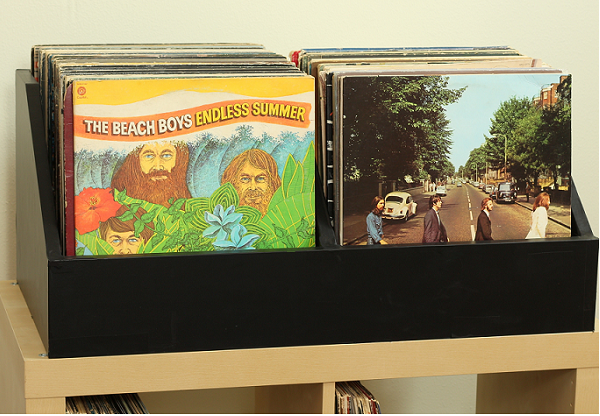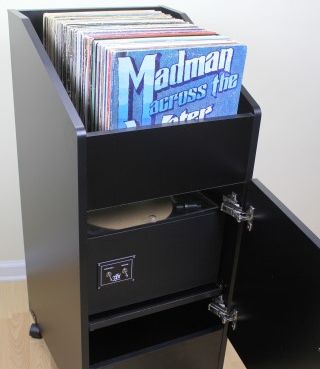 Like I said, I've never before used Sorry State's name to sell you someone else's product and I admit that it's kind of a weird thing to do, but I genuinely believe that most everyone who follows Sorry State will want one (or, more likely, several) of these as badly as I do! So, if you like what you see feel free to take advantage of the pre-order special, and while you wait for your rack to arrive you can buy a bunch of vinyl from Sorry State to fill it with!