Record Store Day 2018 at Sorry State: Sale, Rarez, Exclusives, etc.
Record Store Day is this Saturday and it's time to get a little more specific about Sorry State's plans! We have a bunch of treats in store for both our brick-and-mortar and online customers, so check out the details below and plan to drop by our store and/or our web site this weekend!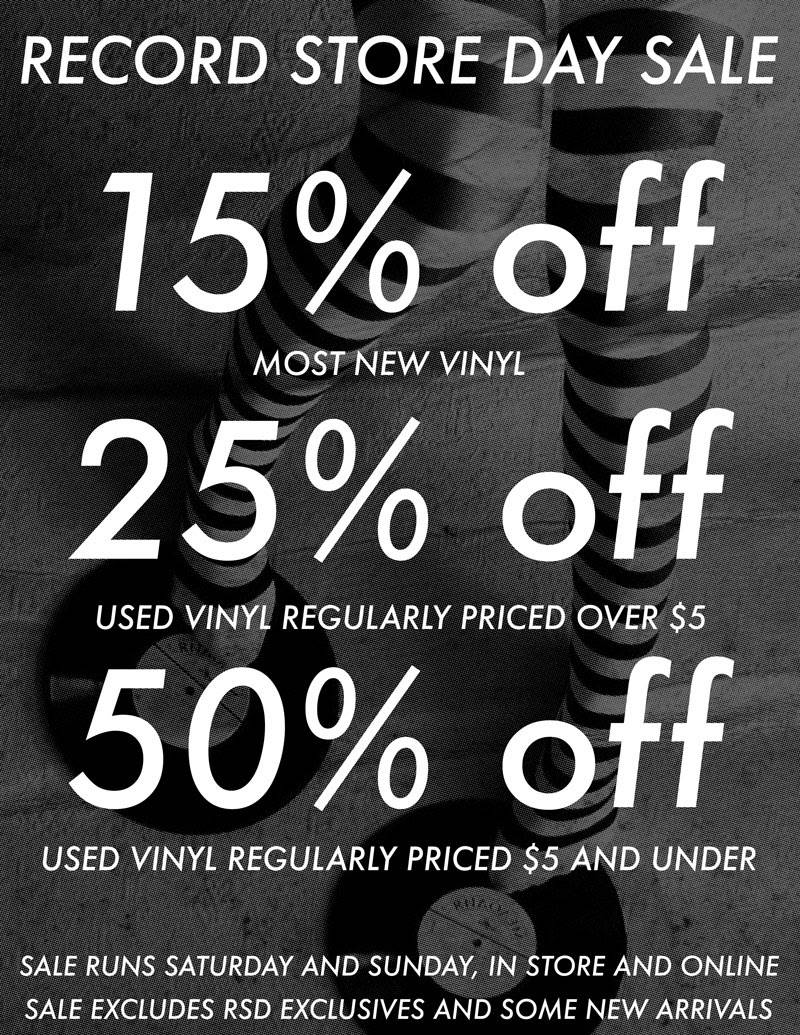 First off we're having a HUGE sale on nearly everything in the store! We're doing 15% off most new vinyl (basically everything that's been in the store for more than a week or so), 25% off used vinyl priced over $5, and 50% off used vinyl priced $5 and under! Better yet, the sales apply both in the store and online! Online customers, you should see the sale prices start to go live around 8AM Eastern US time on the 21st. In-store customers, you'll receive the discounts automatically at checkout.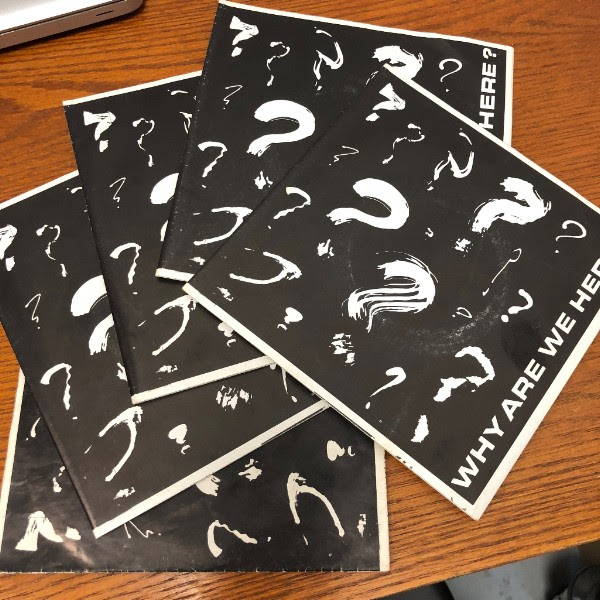 The next one is a little treat that we're really excited about. Another store here in Raleigh, Schoolkids Records, is reissuing the classic North Carolina hardcore compilation Why Are We Here? for Record Store Day. You can read more about their reissue below and we definitely think it's pretty cool, but we thought we'd do them one better... we've managed to unearth some unplayed dead stock copies of the original pressing of Why Are We Here? that we'll have for sale on Record Store Day! If we don't sell through all of our copies in the store we'll be sure to put the remaining copies online. However, if you're in Raleigh and you like 80s hardcore records you'd be nuts not to jump on this opportunity.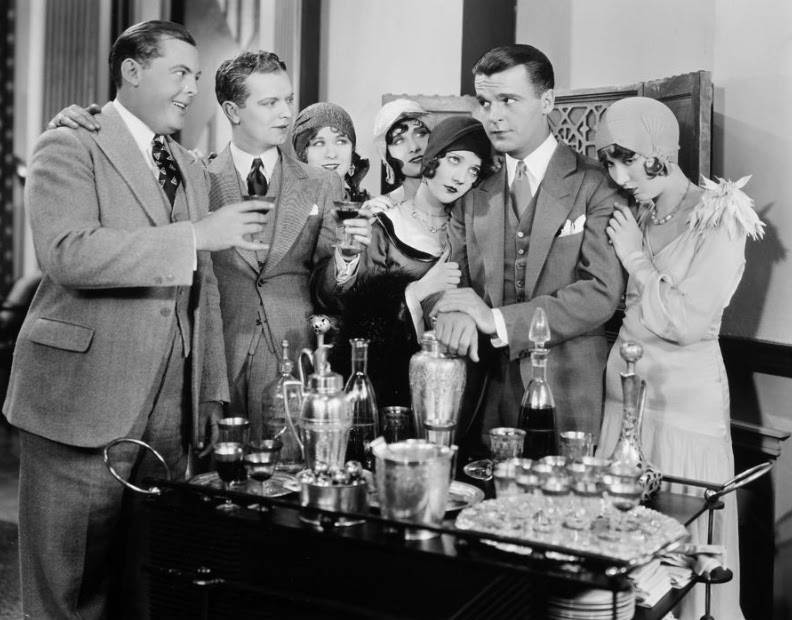 In addition to the records, we'll also have free coffee and donuts when we open and beer a little later in the day, and of course we'll be spinning records and hanging out as usual. People tend to paint it as this Black Friday-style post-apocalyptic consumerist clusterfuck, but hanging out at the store on RSD is a blast! Free food and drink, music, and a bunch of people excited about records... what's not to like?
---
Featured Record Store Day Exclusives
Yeah, Record Store Day is lame, every day should be Record Store Day, yadda yadda yadda. However you feel about the day itself, there are always a bunch of cool new releases that come out on the day. Sure, there's a lot of crap too, but there's always plenty of cool stuff to go around. Here are some of our picks for what's worth paying attention to. Remember, our leftover RSD stock goes live on our webstore at 8AM on April 22, and we've tried to get most of the items we're excited about in large enough quantities that we have some for our webstore customers too. That being said, these are all limited and almost certainly won't be restocked, so if you want them pick them up while you can!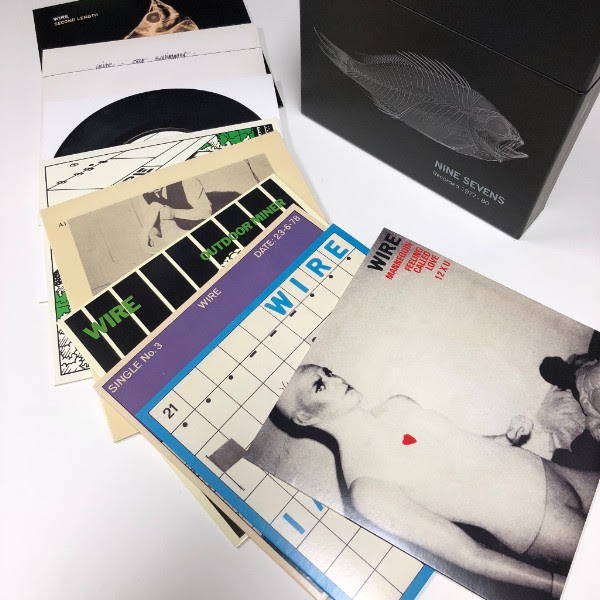 I'll start with my pick for the coolest RSD release, the Nine Sevens box set from Wire, which collects all of the singles from their original run, including the bonus EP from the original UK pressing of 154 and an unreleased single that was rejected by the label. This is definitely not one of those weak RSD repress cash grabs... you can see that all aspects of this release were done with care and attention to detail, and they look and sound absolutely perfect. I've gone on record as saying the original era of Wire is one of the pinnacles of human cultural achievement, and these singles are a very important part of the puzzle. If you don't have originals this is a must-buy, but honestly I'm keeping a copy even though I do have all of the originals! It's just that cool!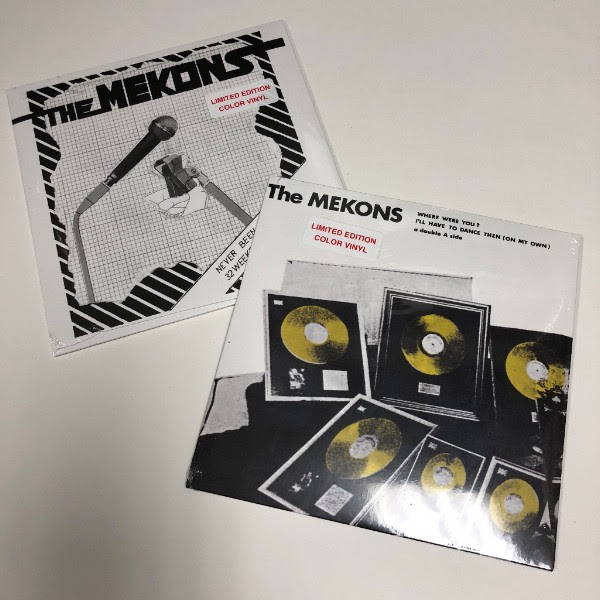 Another thing I'm pretty excited about is the re-release of the first two singles by the Mekons! Their first single, "Never Been in a Riot," is impossible to find, so I'll definitely be keeping a copy of that for myself. And their second single, "Where Were You?," is quite simply one of the greatest songs of all time, so if you don't have that original you know what to do...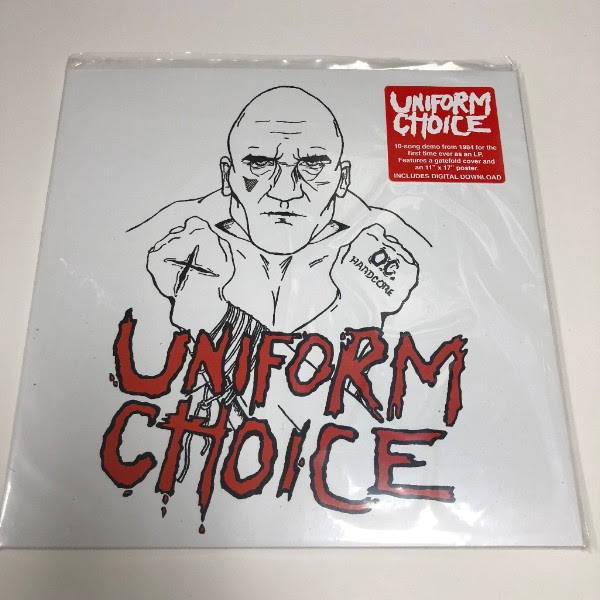 Here's a cool one... an LP of Uniform Choice's legendary demo recordings! This was originally released as a double 7" way back when, and I'm glad to see that they've updated that cumbersome format to an LP.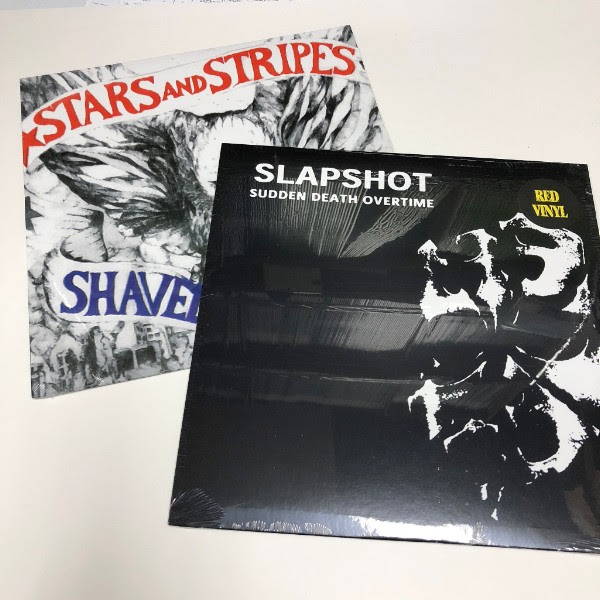 And then from the Why Weren't These in Print Already? b/w Bump in Choke's Royalty Statements file come these two essential represses from Taang! from Stars and Stripes and Slapshot.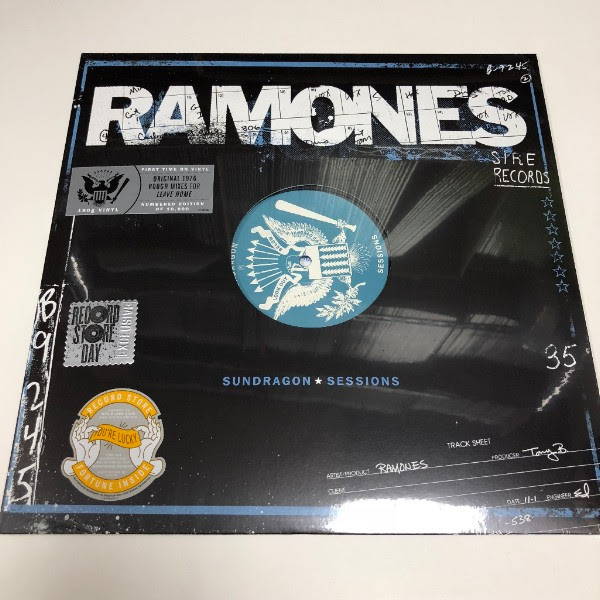 A new Ramones release has become something of a tradition on RSD, and this year we have Soundragon Sessions, which collects demos and rough mixes from the making of the Leave Home album.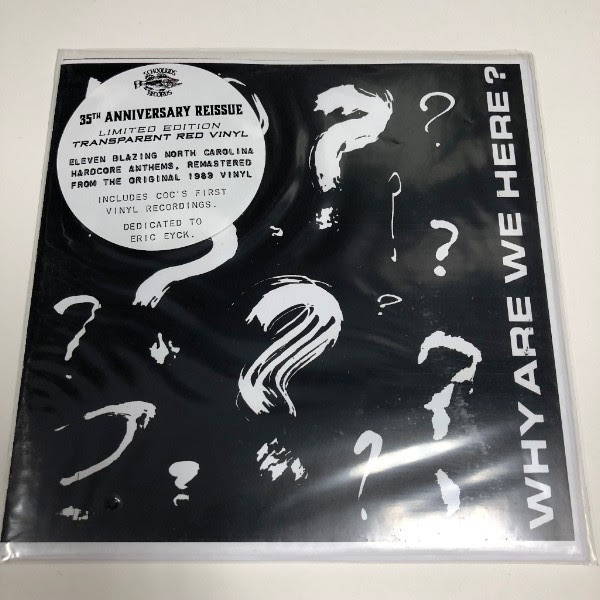 Sorry State is headquartered in Raleigh, North Carolina so we couldn't be happier that one of the few pieces of vinyl to emerge from the early 80s NC hardcore scene, the Why Are We Here? compilation 7", is getting a legit reissue (even if the reissue is being done by a rival store here in town). If you're a connoisseur of early 80s USHC you no doubt know about this record already, but if you don't prepare for some real grade-A shit right here...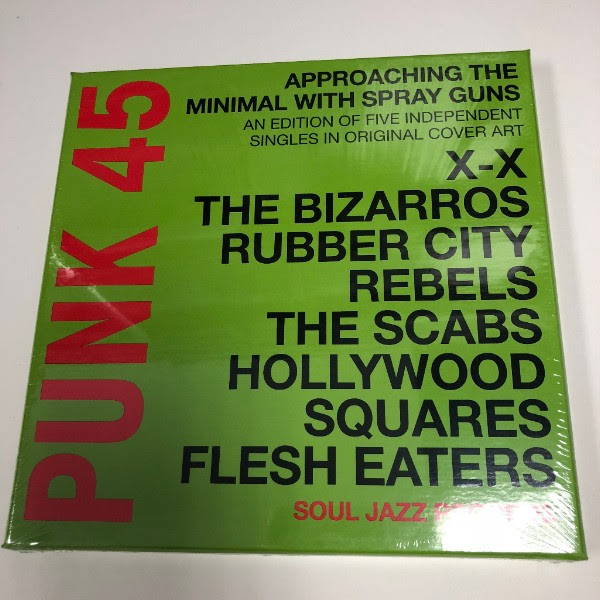 Soul Jazz Records' series of Punk 45 compilation LPs have consistently been some of the most well-curated retrospectives of early worldwide punk that you can buy. However, this RSD they're doing themselves one better with this 5 7" box set featuring reissues of a bunch of seminal early US punk singles, all with their original picture sleeves!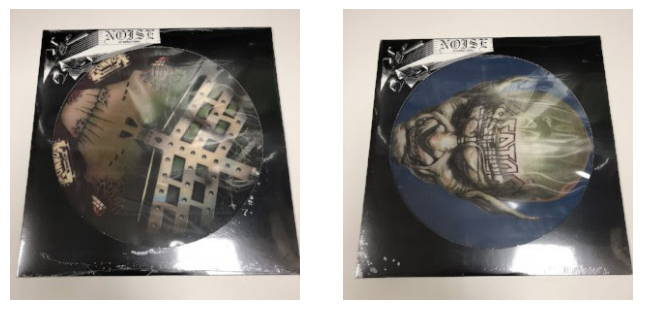 I've been extremely stoked that the great Noise Records has been slowly reissuing some of the gems from their discography, and they have a real treat for us die-hards this RSD with reissues of three hard-to-find EPs by some of the label's most important acts: Celtic Frost, Voivod, and Kreator. All three of these are essential listening, but Frost's Tragic Serenades in particular is something that no one with even a passing interest in metal should be without.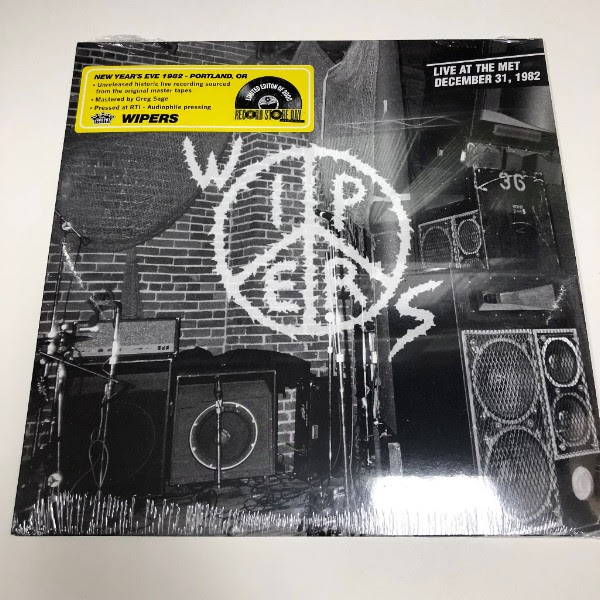 Next up we have a live LP from the Wipers! Recorded in 1982, this record finds the band at the absolute peak of their powers. There aren't a lot of Wipers live recordings floating around--and even fewer good-sounding recordings from their original era--so fans of the band (and who isn't a fan, really?) don't want to miss this one.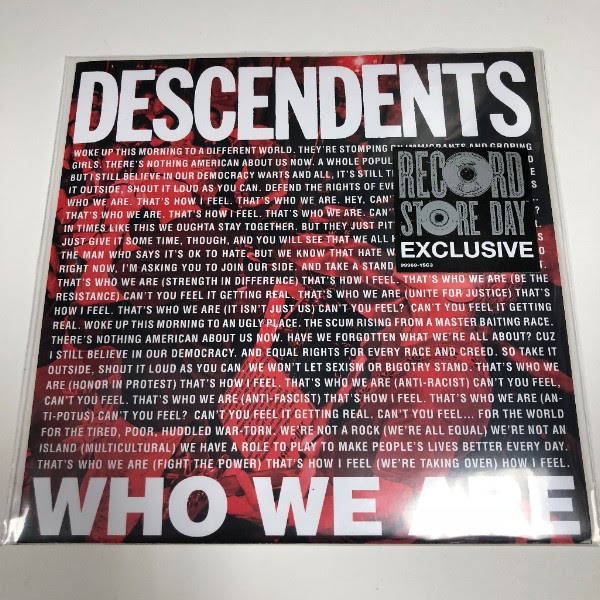 New Descendents material! Usually the announcement of any new Descendents music causes a subtle shift in the earth's orbit as pop-punk fans worldwide rush en masse to their local vinyl emporium to buy a copy, and this Saturday will be no different!
This one might fly under a lot of people's radars, but I freaking love the Lurkers and I'm stoked to have a couple of copies of Fulham Fallout on the shelves this RSD. The Lurkers are some of the greatest songsmiths of the '77 UK punk set, and if you're as fascinated with the music of that time and place as I am this is essential listening.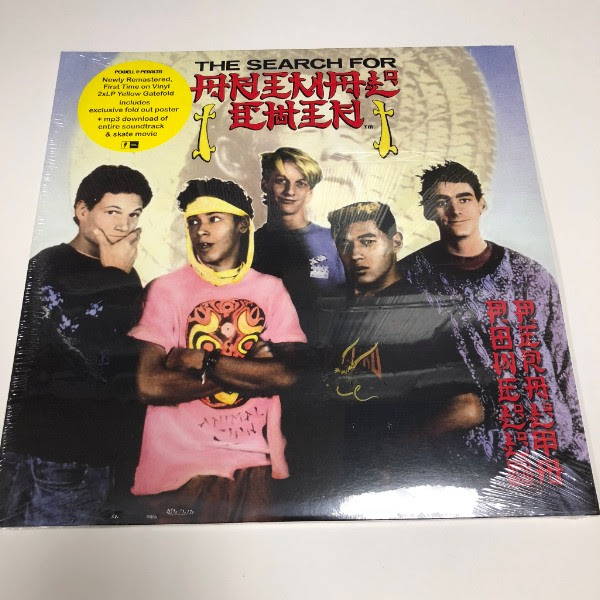 Finally, this last one is a bit of a novelty item, but I still think it's pretty cool! I grew up on Bones Brigade videos, and I've watched The Search for Animal Chin more times than I can count... in fact, I still have my original VHS copy even though I haven't owned a VCR for at least a decade. Anyway, this RSD they've reissued the soundtrack on vinyl, and it also comes with a big poster and a digital download of the full movie!
Remember, these are just our personal picks... we're carrying over 200 unique titles for RSD, so if you want it chances are we got it. You can view the full list of what we ordered here, but remember that there are a few releases on that list that were cancelled (like Crucifix :( ) and a few things that we ordered but didn't actually receive copies. Just check this page at 8AM on the 22nd and you'll see everything that's still available to order!