Record of the Week: The Tits: Great Punk Tits LP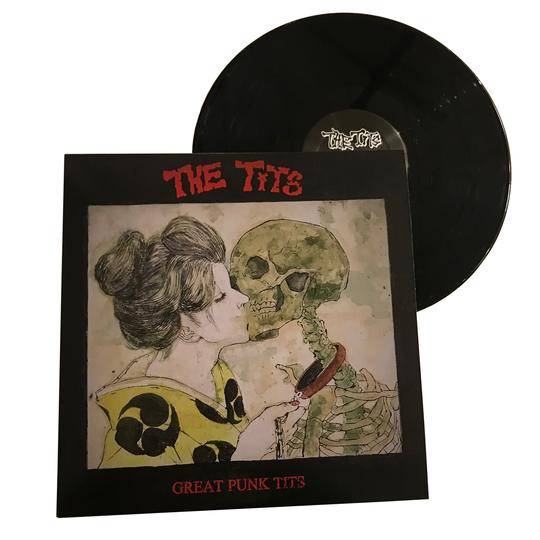 The Tits: Great Punk Tits 12" (Distort Reality) Compilation LP and first US release from this Japanese noise-punk band who recently toured the US. I hadn't heard of them before the tour, and when I looked them up on Discogs, it surprised me to find how extensive their discography is, with several demos, 7"s and flexis, and an LP. There isn't much info on Great Punk Tits, so I'm not sure what comes from where, but you can hear some progression across its sixteen tracks. While you could describe everything on this LP as noise-punk, the earlier tracks have more of a traditional Japanese hardcore sound a la the Execute or early Lip Cream. As you get further into side 1, the Tits get crazier and more unhinged, moving more toward a sound that reminds me of Indignation-era Confuse or Creation and Destroy-era D-Clone. With powerful production, great dynamics in the arrangements, and a noteworthy vocalist, the Tits are worthy of those lofty comparisons. Despite their tour, I haven't heard a ton of hype about the Tits, but I'd put this up there with Physique and Extended Hell as some of the best raw hardcore I've heard this year. Highly recommended.
Sorry, no streaming link for this one!