Record of the Week: Skizophrenia: Undead Melodies 7"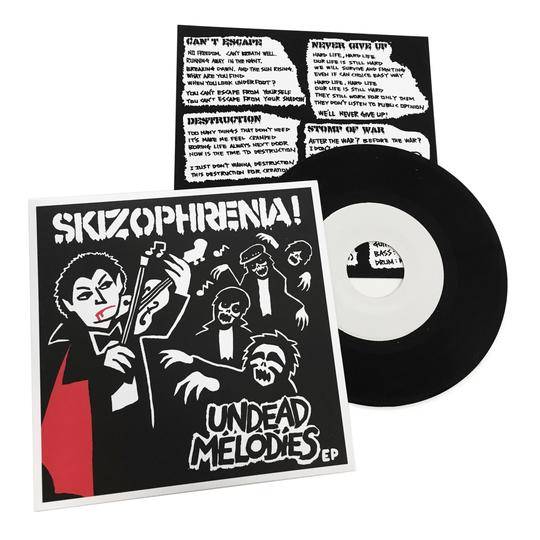 Skizophrenia: Undead Melodies 7" (Distort Reality) New 4-song 7" from this Japanese punk band, released for their recent US tour. You know, I haven't paid a ton of attention to Skizophrenia's records in the past. I just looked up my description of their 2015 compilation LP on Todo Destruido and I called that a hybrid of early Finnish punk and UK82, but Dead Melodies doesn't sound like that at all. Instead, it sounds like catchy, explosive US hardcore with a Japanese touch, more Circle Jerks than Appendix or Ultra Violent. The energy level is off the charts in a way I don't expect from your typical Japanese hardcore band, similar to the manic intensity of Career Suicide at their best with a hint of the grandiose Japanese hardcore style. Four ripping tracks, great artwork… a top notch punk EP.
---
Goddamn, while there are weeks when no records really spark my interest, this time around there's so much killer stuff!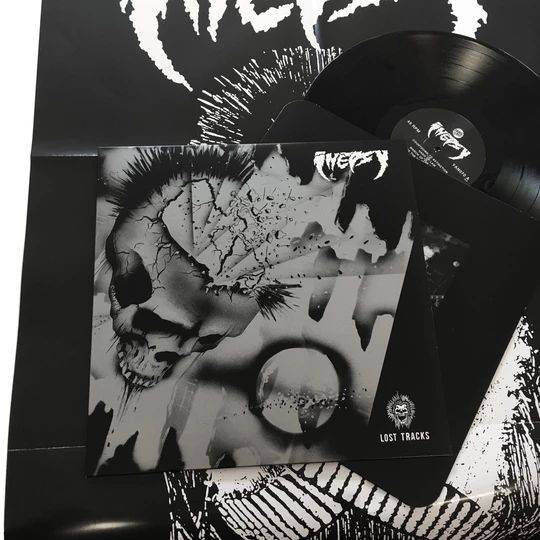 Inepsy: Lost Tracks 12" – Lord help me I love this band. I think these tracks were released previously on cassette, but the vinyl treatment does these songs major justice.  Super clear production that, when cranked, makes for a face-melting listen. Rocked out in the best way possible. Motör-punk ftw.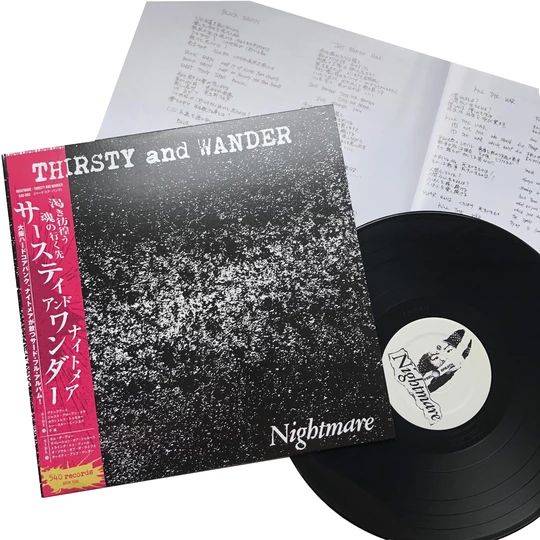 Nightmare: Thirsty and Wander 12" – I was curious what a new record from these Japanese legends would sound like. Not only am I pleased, but this platter rages beyond expectations. To my ears, it sonically sounds a lot like the Skitkids split -- super chaotic but also really powerful.  It's a bit more modern sounding, but totally worth getting if you're still listening to "Give Notice…" on repeat.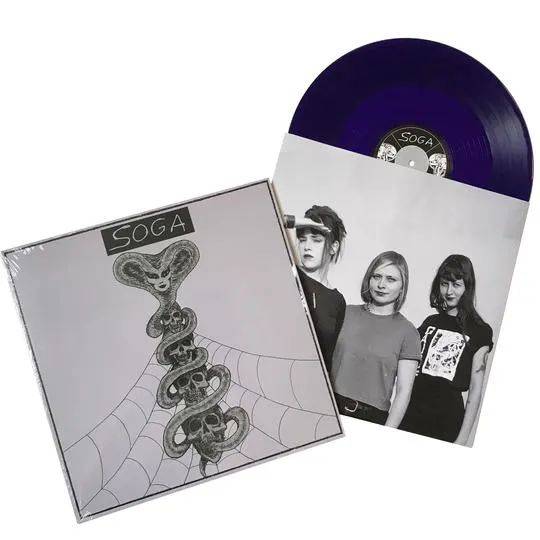 Soga: Demo 12" – New band from Mexico with members of Riña and Cremalleras.  Super raw and mean as fuck. The band is just a 3-piece, and it sounds like the vocals are almost always 2 people shouting in unison, which sounds super cool.  Kind of brutish and primitive, which is perfect.
Obsessió: S/T 12" – So this is the only thing I wanna give some attention to that we don't have for sale at Sorry State. This new 12" EP from Obsessió is hardcore the way I like it.  I believe the band is made up of 3 people from Greece and the singer is from Barcelona. That said, the intense, snarling vocals sung in Spanish with lots of delay reminds me a lot of bands like Destino Final. Totally raging hardcore. La Vida Es Un Mus is putting this out, so I'm sure we'll get copies at Sorry State soon. Don't sleep on this.