Record of the Week: Kaleidoscope: After the Futures LP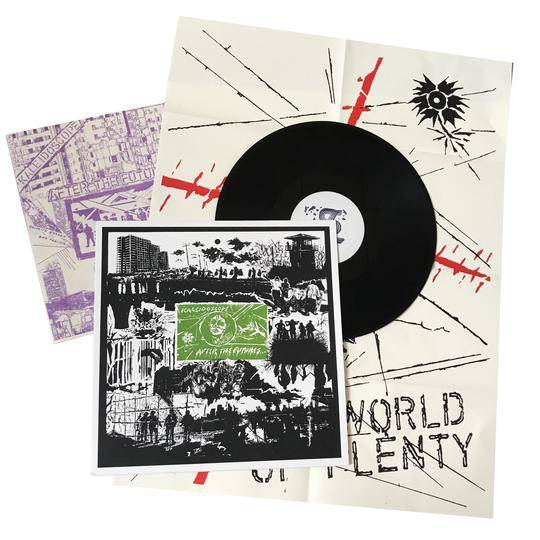 Kaleidoscope: After the Futures 12" (Toxic State) I've been saying for years that New York's Kaleidoscope is one of the most exciting bands in punk, and After the Futures is their most exciting record yet. We last heard from Kaleidoscope a year ago on the 2017 EP, which featured the standout track "Scorched Earth." "Scorched Earth" was where everything seemed to come together for Kaleidoscope, fusing their confrontational politics and noisy, layered sound with a subtle undercurrent of bouncy catchiness. If you're looking for a hit like "Scorched Earth," After the Futures' title track has you covered, but as always Kaleidoscope continues to push their sound in different directions. Like a lot of my favorite anarcho-punk, After the Futures has hardcore's density, but rather than basing their songs around sequences of riffs or a conventional pop structure, they jam out on these (often simple) repeating patterns that loop, intertwine, and turn back in on themselves with the kaleidoscopic (see what I did there?) complexity of a great Can track. However, despite how layered, complex, and progressive every second of After the Futures is, it retains the urgency, the heaviness, and the energy of hardcore punk. Which is appropriate given the lyrics' weighty subject matter. As the dense and beautiful lyric zine that accompanies the record explains, "This is a statement of horror and frustration at a world relentlessly shaped by war and finance." Like the best hardcore punk (or, rather, the best art), After the Futures pushes forward and searches for truth, be it musical, political, or philosophical. It's not easy music, but it's not unpleasant either, and it rewards your attention bountifully. After the Futures is one of the most important and exciting records of 2019, and if you care enough about hardcore punk to be reading this, you should almost certainly own it.
---
Vincent's Staff Pick: Endless Column: S/T LP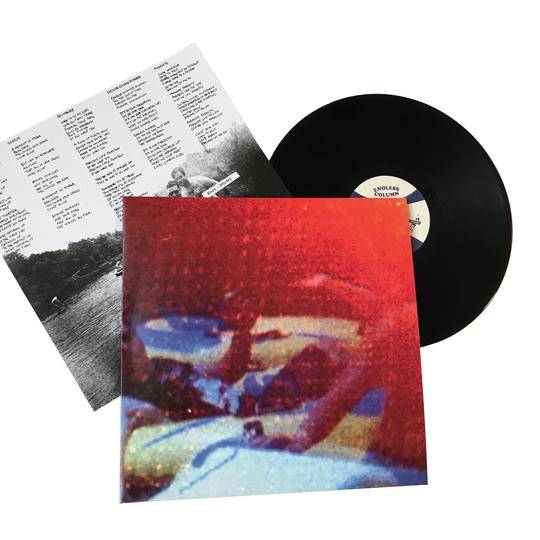 Endless Column: S/T LP (Erste Theke Tontraeger)
When Doug Burns (Red Dons, The Observers) uprooted his PNW base to bounce between life changes, punk rock didn't stop: Red Dons telecommuted across at least three cities and two countries. Meanwhile, Burns took his signature dark, driving, moody punk to Chicago and teamed up with David Wolf, who also writes great dark, driving, moody punk in Daylight Robbery. They recruited Jimmy Hollywood (Tyrades) on bass, then Kevin Groggins (Busy Signals). Eric Watts fills out the steady thuds.
Each progressive Red Dons release offers a little more nuance, setting a solid foundation for Endless Column. Wolf introduces a new guitar language to the palette -- his early Dangerhouse riffs shine against Burns' East Bay Ray surf leads. Where Burns dwells in nervy anxiety, Wolf shades in melody. It's not so much building tension than catch and release -- there's a lot more instant gratification than you'd expect.
(Vincent)