Record of the Week: Abwarts: Amok Koma LP + Staff Picks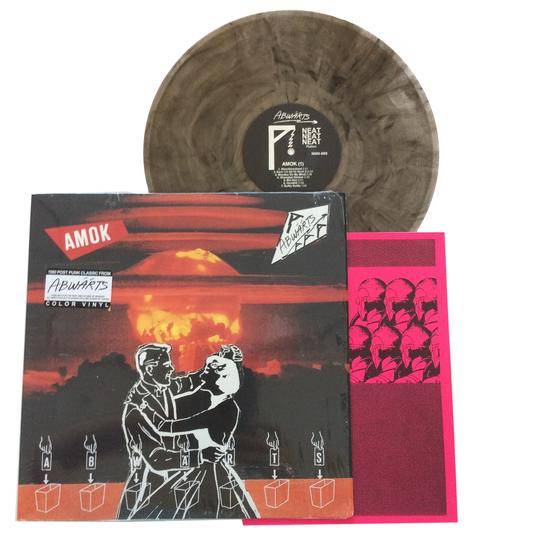 Abwarts: Amok Koma 12" (Neat Neat Neat) Official reissue of the debut LP by this long-running German post-punk band. For whatever reason (not the least of which, I'm sure, is a lingering prejudice), German punk rock receives less chatter nowadays than the scenes that were happening elsewhere in Europe around the same time. That's a shame when it keeps brilliant records like Amok Koma from getting the attention they deserve, though this reissue should help to rectify that. Abwarts started in 1979 and were very much a part of the post-punk explosion. In particular, it's hard to imagine that Wire wasn't a big influence on the band. Amok Koma's sharp, minimal, angular, and often lightning-fast playing is one of the few things I've heard in my life that can scratch a similar itch as the almighty Pink Flag. It's hardly an homage, though, as Abwarts exhibit a wide pallet of influences, from the sharp and angular punk that dominates the album to the middle eastern influences on "Türkenblues" to the ska and reggae rhythms they experiment with on "Neon Kind" and "Ich Bin Stumm(!)." If you're a fan of post-punk music—Wire in particular—you'd be doing yourself a big favor by checking this one out.
---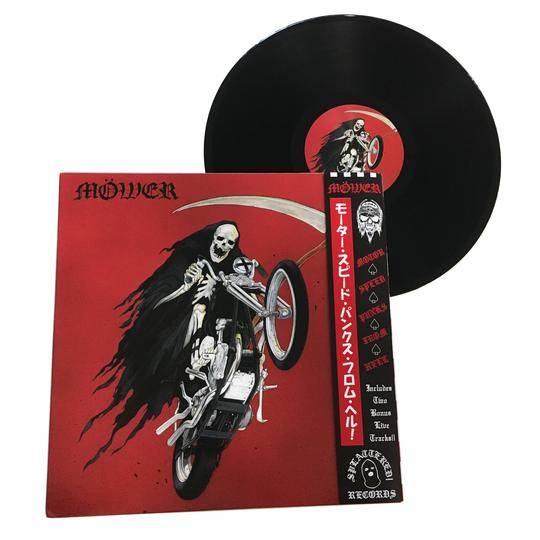 Mower: S/T 12" (Japanese Edition)
It's funny, I remember seeing Möwer like 8 years ago when my old band played a gig in Pittsburgh. Back then, they were just a two-piece, only guitar and drums, and I didn't really think too much of them. So when I saw that they had a new record in 2019, I kind of thought to myself: "Damn, these guys are still a band?" But I gotta say, I'd be lying if I said I didn't enjoy listening to this thing. By the end of this LP, I was blasting it in the store. Thankfully, they rounded out the lineup with a bass player and another guitar player. Not unlike bands like Inepsy, Möwer are not shy about incorporating the rocked-out Motorhead influence into their brand of d-beat. They also lean pretty hard into some cheesiness -- I mean, come on… the cover art is the grim reaper riding a motorcycle! A track title like "Outlaw Heathens" kind of says it all. While at times I would describe the music as simultaneously ambitious while (dare I say?) sloppy, these dudes clearly just mean it SO HARD. I could definitely envision myself indiscriminately crushing piles of shitty beers while raging out to this band at a dive bar and having a blast. I salute them.
---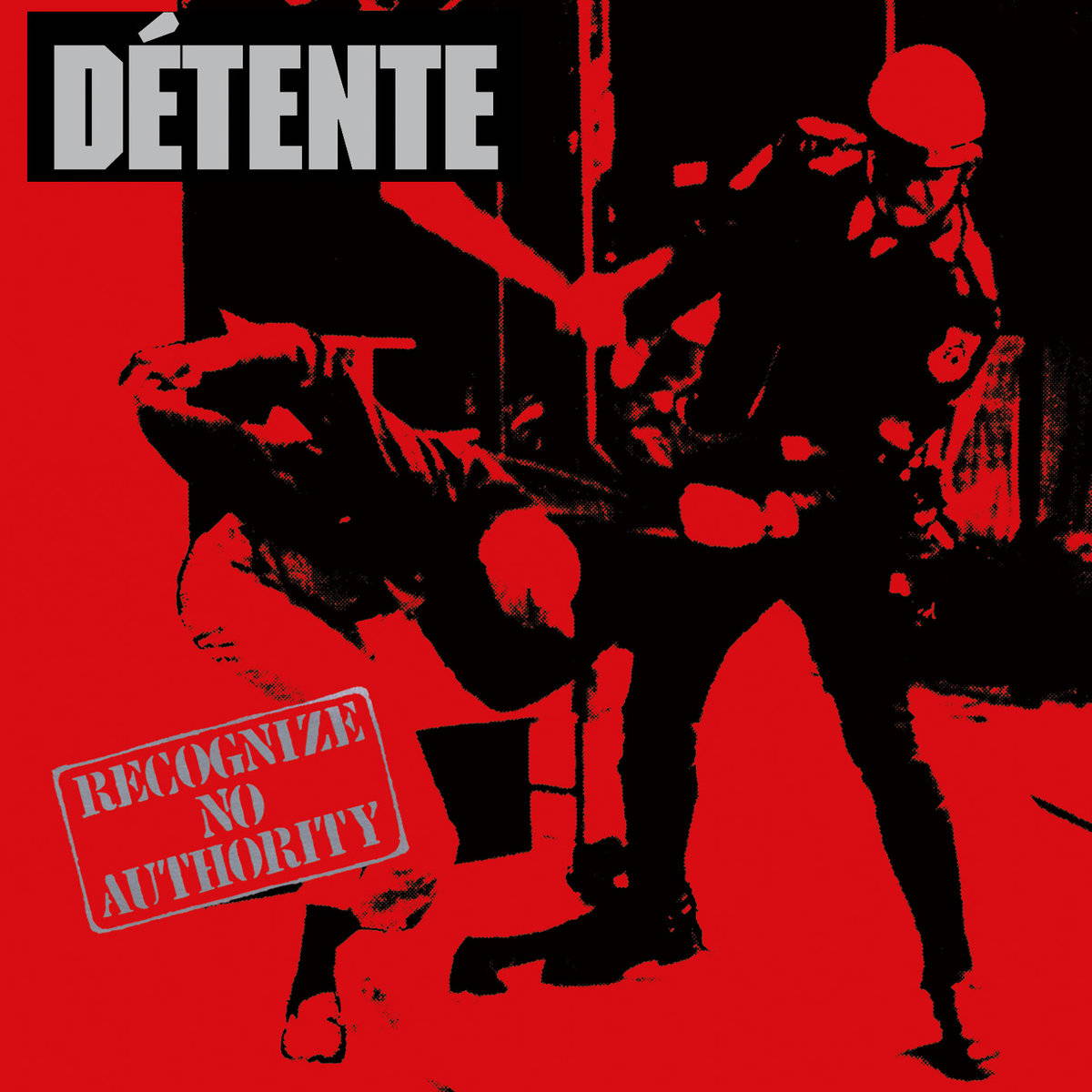 Detente: Recognize No Authority LP
This 1986 Thrash/Speed Metal album absolutely kills. With the amazing Dawn Crosby (RIP) on vocals.. it's not only a 34 minute long brutal, ripping masterpiece, it's an album that has inspired innumerable female vocalists over the years with her incredible vocal range. A must listen for fans of Vio-Lence, SDI, or (Early) Carcass.
---
This week I am going with two recent reissues that came in of two long out ofprint 60's classics.
Firstly, The Artwoods – Art Gallery. Originally released in 1966 on Decca Records.This is a great sixties Mod groover and will appeal to fans of The Graham Bond Organization, Georgie Fame, The Kinks and other lesser known Brit Modbands.Formed in 1963 by Arthur "Art" Wood and active professionally for just under four years, the group only put out a handful of records and didn't really gain any commercial success but were very highly respected amongst their peers.They played all the hip live spots and were one of those bands that influenced other musicians. Art Wood was Ronnie Wood's older brother and you can hear the influence on Ronnie in his first band, The Birds, who have since gained cult status with the Mod crowd themselves. Also in The Artwoods were Keef Hartley and Jon Lord, who should be names that fans of The Bluesbreakers and Deep Purple are familiar with.The sound of the record is more jazz-soul inflected than the tougher R & B of say the Stones or Yardbirds and stand out tracks include "Things Get Better" and a cool version of "Walk On The Wild Side" by Jimmy Smith. Recorded in a Denmark Street basement studio by Mike Vernon, the record is a trimmed down version of their live set and highly recommended.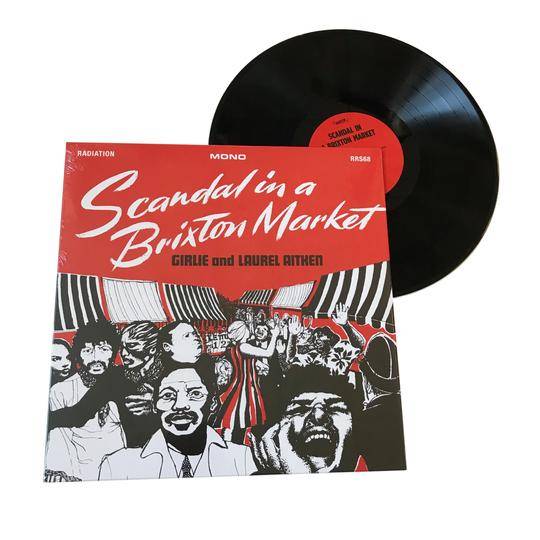 Next up we have a great example of '69 Skinhead Reggae, "Scandal In A Brixton Market" by Laurel Aitken. Credited to Girlie & Laurel Aitken and originally out on Pama Records sub label Economy and released in 1969.Laurel Aitken should be a name familiar with anyone into Jamaican Music. Born in Cuba, he spent his child hood and early years in Jamaica but gained his biggest successes in England, where he was embraced by the local West Indian community and the Mods and Skinheads alike. He became known as the Godfather Of Ska and Boss Skinhead to those that followed him. One of his early Jamaican hits was "Boogie In My Bones" in 1958 which came out on the early Island Records label but his reputation comes from the string of albums and singles he released in England on the Blue Beat, Pama, Trojan and Nu-Beat labels.
Scandal is a fun listen from start to finish and epitomizes what became known as the Skinhead Reggae sound that peaked in 1969. Several of the tracks feature Girlie, a Jamaican singer aka Claudette, Sexey Patsy and The Rude Girl.