Quick New Arrivals Rundown
Here's a quick rundown of a couple of things that have come in over the past few days... hopefully this will help to assuage the pain of Monday morning and/or while away a little bit of time as you wait for and/or recover from today's eclipse.
First up, we have the new 7" from Japan's Geros. Their last one was killer and this one doesn't let up either. If you're into that uniquely Japanese style of garage played by bands like the Registrators, Teengenerate, et al this one is a no-brainer: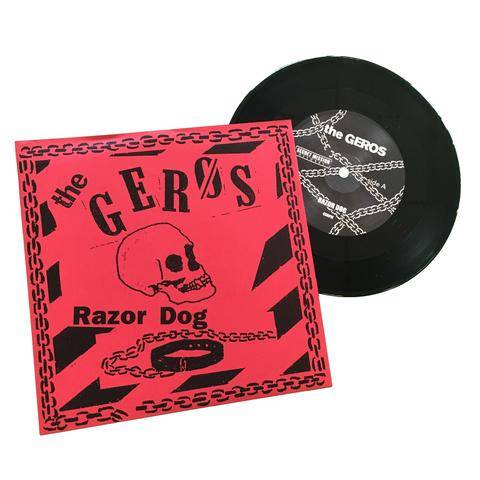 Next up we have a trio of reissues from the golden era of death metal. First up is the most cvlt of the bunch, a retrospective double LP from Fatal, collecting their lone 7" single along with several of the cassettes that circulated in tape trading circles: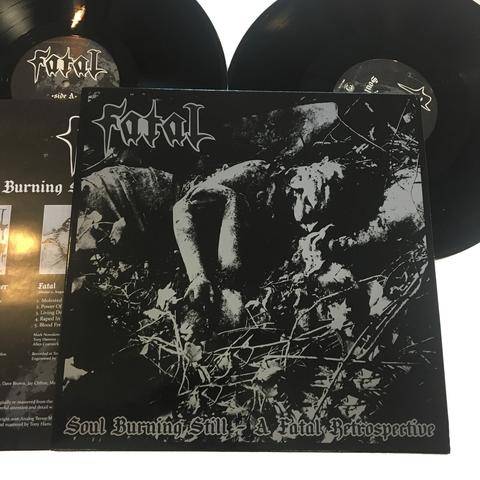 Next up we have a reissue of one of the most legendary death metal albums of all time, Morbid Angel's legendary Blessed Are the Sick. This is part of Earache's series of Full Dynamic Range masters, so hopefully this pressing will reveal a lot of nuance (LOL!) not apparent on earlier pressings: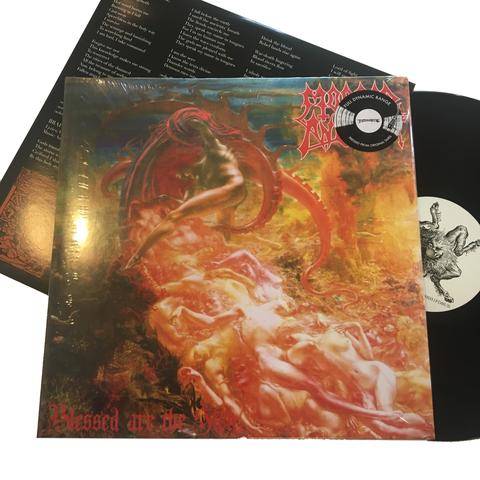 We'll finish up this headbanger's journey with a real underrated rager, Terrorizer's World Downfall LP. This one doesn't get quite as much love as some of the other classics from the period because it's a little quirky and doesn't fit the stylistic templates as well as bands like Morbid Angel or Death, but it's just as raging. They kind of remind me of an Americanized versin of what Napalm Death were doing right around the same time, which is fitting as members of Terrorizer would actually go on to play in Napalm, among many others. Oh, and if you go deep with Terrorizer, we also have a few copies left of their awesome collection LP, Before the Downfall.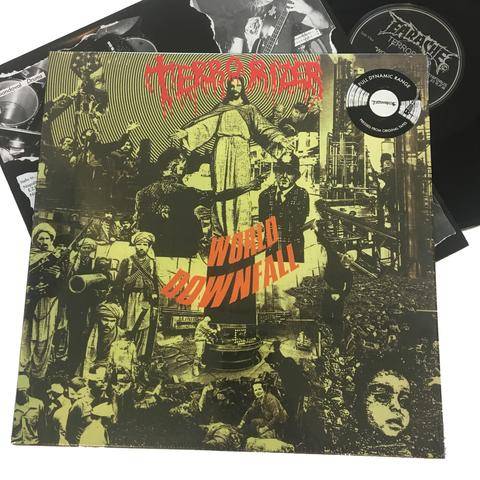 Heading back toward the punk scene, we have a few hot little items to finish things out. First up, La Vida Es Un Mus has collected all 3 of Rixe's 7" EPs onto one LP. There's nothing extra really except some new artwork, but if you're more of an LP person than a 7" person I can't recommend this one highly enough: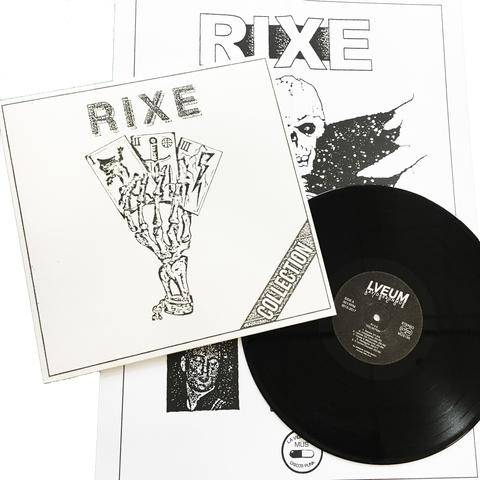 I'm surprised these haven't sold out already, but we managed to nab a few copies of Lebenden Toten's new flexi, At the Window. It's just one song, but it's super limited and I think these might be the only copies floating around the US aside from what the band has. Oh, and don't worry, we'll have their new LP as soon as the US version is released, which should be any day now: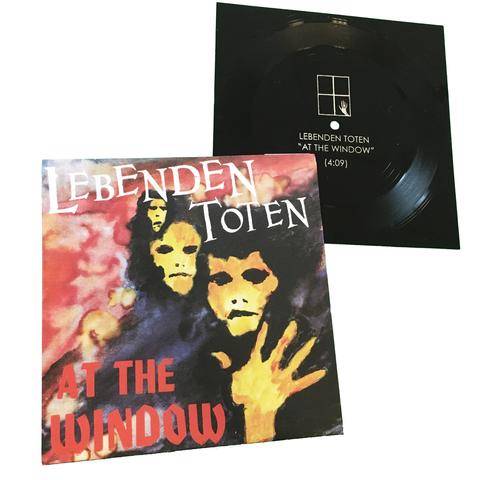 Finishing things up, Philadelphia's Blank Spell played an absolutely scorching set in Raleigh last Friday (along with their friends in Haldol, Atlanta's Nurse, and Raleigh's Vittna... what a gig!) and when they stopped by the store we re-upped on their absolutely brilliant LP from earlier this year as well as a new European press of their first 7", which has been out of print for some time. Blank Spell are one of the most unique bands going at the moment, and if you haven't checked them out I'd highly recommend doing so: