Quick New Arrivals Roundup
The new stuff is coming in fast and furious lately, so I figured I'd do a quick roundup of some of the more notable stuff that's hit the new arrivals section. First up we have the new full-length from Downtown Boys, their first for Sub Pop. I haven't had a chance to listen yet, but I know a lot of people have been eagerly anticipating this one: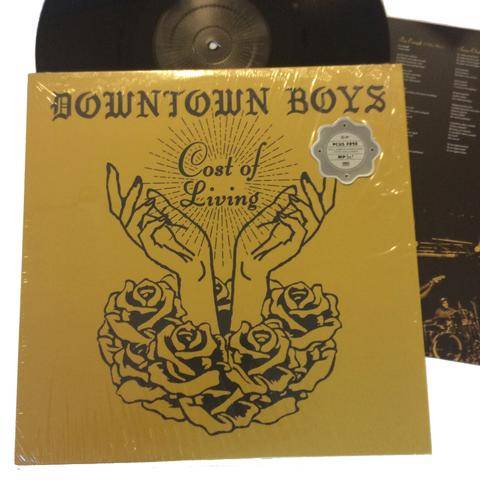 Next up we have a couple of new releases on the Discos MMM label, which is run by Josh from Ruleta Rusa. While MMM have been releasing a ton of great stuff over the past several years, I mention Ruleta Rusa because if you're a fan of that band I have a feeling that both of these new releases might catch your fancy as well. First up we have the debut LP from Durs Coeurs (or as Seth and I were saying the store the other day, "DOS COORS POR FAVOR!"), who I think may hail from Canada: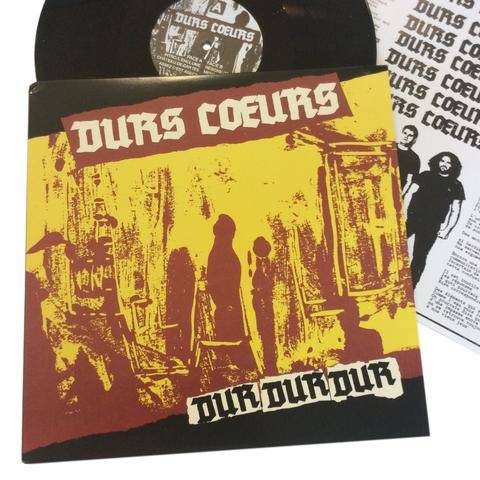 And then we have the debut full-length from the Remnants, who hail from San Francisco and are pretty much a no-brainer if you like that Ruleta Rusa / Peligro Social style of rock-inflected, catchy punk: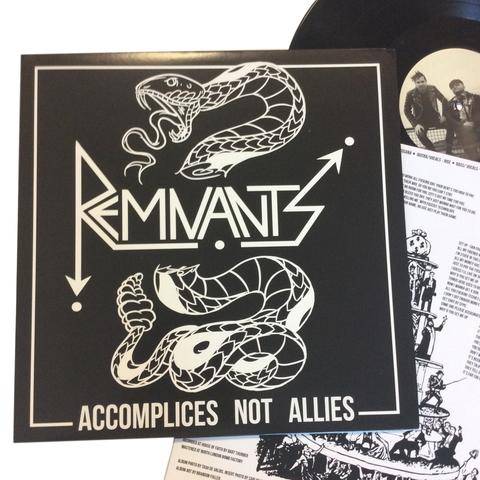 Next we travel to Mexico for the debut full-length by Sacrificio. These folks had a killer 7" a while back, and the full-length is pretty interesting too. One of the things that I really like about a lot of contemporary Mexican punk is that they're not afraid to try things that are super unfashionable in the states... Sacrificio's bouncy mid-paced parts and gnarly blasts would probably fall flat in a different context, but they work perfectly in the context of this band's raw and nasty attack: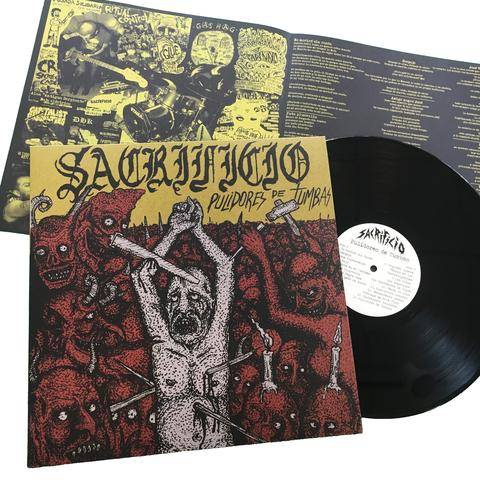 Next we move to California for the debut EP from Rut, a new band featuring members of Acrylics. I remember this recording was making the rounds on the internet a few months ago and I really liked what I heard, so I'm stoked to finally have the vinyl. It's pretty much no-frills hardcore, but it's excellent for the style.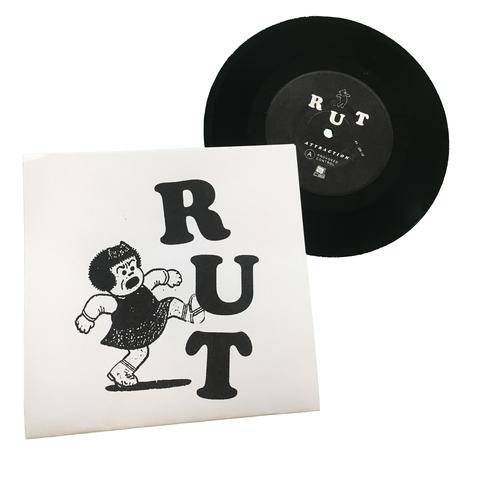 Next we have a new split 7" between LA's Ausencia and Mexico's Narcoestado. A great pairing for a split 7", both of these groups play catchy, classic-sounding punk with hints of oi!:
Now let's travel to Canada for the debut LP from Prom Nite. This comes to us on the same label that released the excellent VCR 12" a while back, and I dare say that if you're into VCR's quirky punk sound you'll like this as well. Prom Nite is a little more straightforward, though, and depsite the fact that this is undeniably quirky music they leave plenty of room for catchiness in their sound. Fans of CCTV should take note as this has a similar vibe: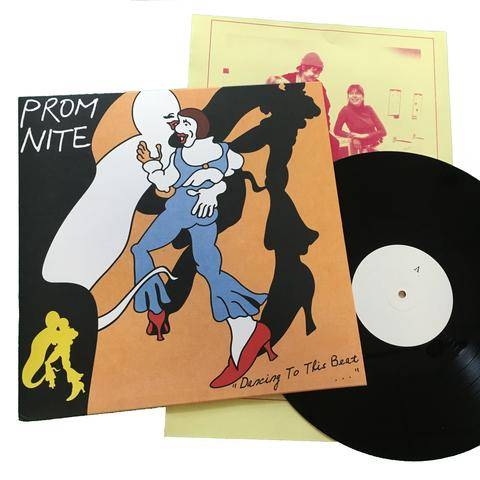 And we'll round things out with the debut EP from New York's Barbed Wire. You might remember these folks' demo from a while back... if I remember correctly there is at least one Hammerhead among their ranks, but Barbed Wire take the rock even further, moving toward something like the rocked-out hardcore sound of bands like Annihilation Time or Poison Rites: