New stuff today from the Bug, Rash, and more
We've had lots of stuff trickling in over the past few days so here's a quick roundup. First up is a brand new 7" from Chicago's the Bug. I've loved the Bug from pretty much moment #1, but this is without a doubt their best stuff yet. It's somehow both wilder and more coherent at the same time... if you dig out of control, avant-garde hardcore like Mozart check this out... this will definitely be a contender for my best of 2017 list:
IFB Records May be from Florida, but the Bug isn't the only great Chicago band they're putting out in this batch... they've also put out a brand new 7" from Rash. I always really like bands that fall in the grey area between noise rock and hardcore, and that's certainly the case with Rash.
Next up is a fanclub release of a classic Japanese hardcore compilation, My Meat's Your Poison. This has some great stuff on it, including one of the most underrated Japanese hardcore bands, Chicken Bowels! These are flying out the door, so if you're trying to cop I would not hesitate: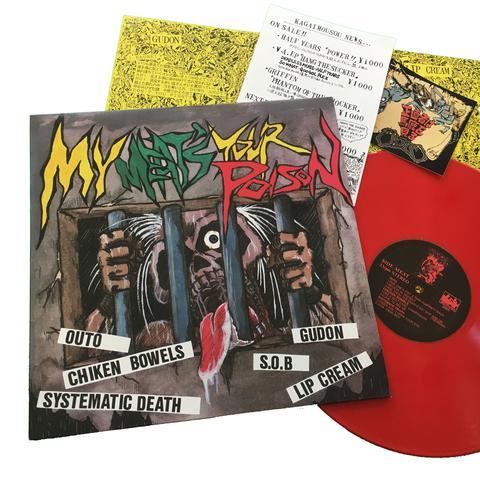 We also have a few other things in the new arrivals section... a "new" single for the Smiths' "The Queen Is Dead" (available on 12" or 7" picture disc, with each format having its own separate b-sides), and a bunch of dead stock power-pop singles that popped up. So check it out!