New Punk from Eel, Patsy, Glorious?, United Void, the DSS, and Condition
We've been getting a lot of killer new punk and hardcore in at the shop so I think it's time for a quick run-down! First up is my personal favorite of the batch, the new 12" from Pittsburgh's EEL. While EEL have always had a distinct Japanese hardcore influence, this time around they're a whole lot more G.I.S.M. and less Confuse. Further, rather than just aping particular aspects of G.I.S.M.'s sound, EEL have really internalized that band's weirdly psychedelic feel. The songs sound really different from one another and the whole record feels like a real psychedelic journey in the way that few punk and hardcore records do. Obviously I can't recommend this one highly enough: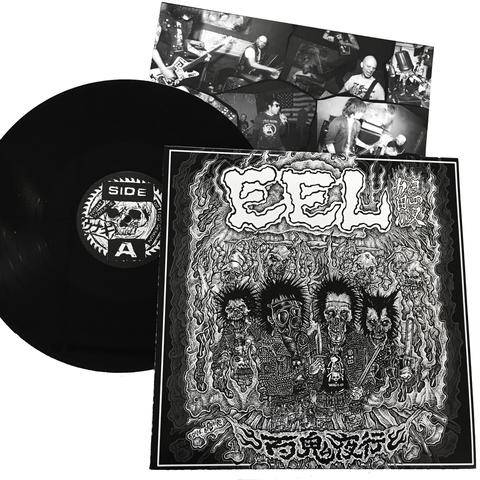 Next up is another blistering 45RPM 12", this time from New Orleans' Patsy. You may remember them from the two singles they released on Total Punk Records a while back. The 12" is along those same lines, but to me sounds a little freer, with Candice's vocals in particular going to really weird places with these strange criss-crossing melodies that push against the rest of the song. It's very unique, so check it out: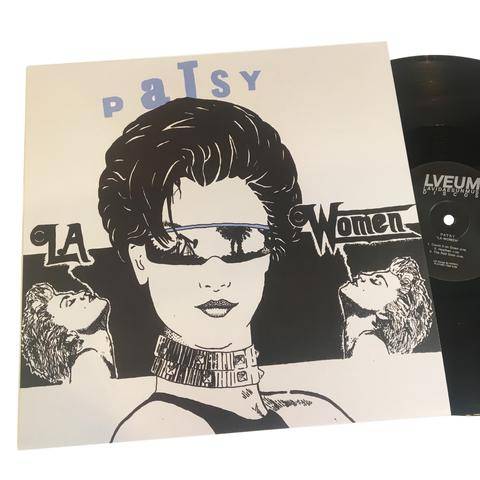 Moving to the 7"s, we've got the debut 7" from the Pacific Northwest's United Void. If you're a fan of the knuckle-dragging hardcore of bands like Dirty Work, Testa Dura, or Negative FX this is well worth checking out. The recording is nice and raw and it has that really authentic early 80s feel that so many bands go for but so few bands achieve: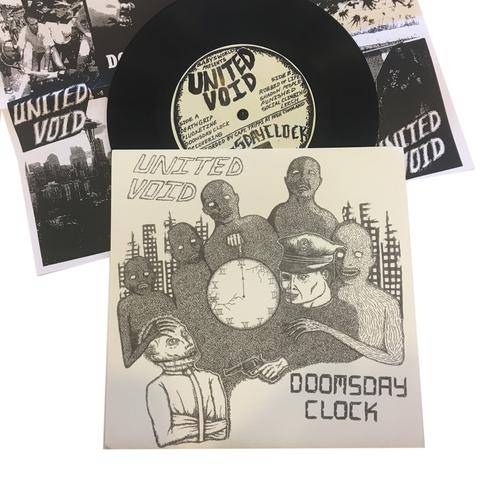 Next up is the new 7" from Condition. It's been a while since we last heard from Condition and I feel like there's been a slight change in their sound for Subjugated Fate. While d-beat is still at the center of everything, it's more metallic and almost has a crossover feel, particularly on the mid-paced parts which sound tailor-made to inspire huge circle pits.
Next we have a new EP from Sweden's Glorious? released to coincide with their recent US tour. Unfortunately I wasn't able to catch them on this tour, but my buddy Usman did and he said they totally ripped. Thankfully I still have this killer new EP to assuage my feelings of loss: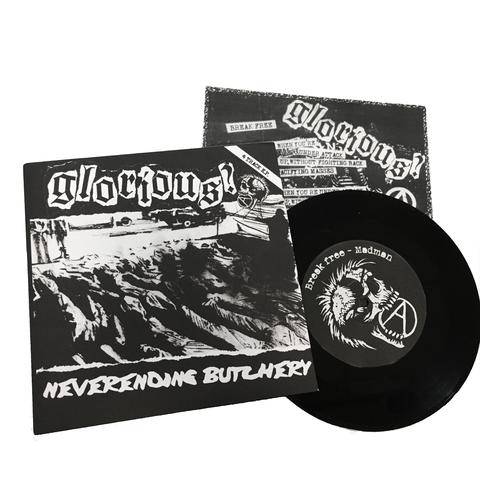 We'll wrap things up with something a little bit different: a new cassette from New Jersey's the DSS. Everyone here at Sorry State fell in love with their previous cassette, which was a kind of raw, dirty metal-punk hybrid that sounded totally fresh and exciting... and they even covered "Fuck Like a Beast" by W.A.S.P.! This time around it's all DSS, but the freshness of the first tape is still very much here. If you like your metal raw, dirty, sleazy, and with a big spoonful of punk rock on top I can't recommend this band highly enough. Hopefully they release some vinyl soon!