New releases in from Bad Breeding, Pro Patria Mori, Ojo Por Ojo and Chain Cult!
Four killer new releases just made their way from merry 'ol England to our humble little shop! First up is the one I was most anticipating, the new 4-song 12" from Bad Breeding! I was a huge fan of the band's previous two releases, and this one does not disappoint! If you don't consider the idea of "forward-thinking anarcho punk" a contradiction in terms this record is totally essential:
Next up we have another hotly anticipated release, the vinyl version of the Pro Patria Mori demo tape on the great Demo Tapes label. Pro Patria Mori's tape comes from that magical little window of time when the Crass Records-type anarcho scene blended together with the proto-grind/thrash Peaceville Records-type scene. PPM meld together those two sounds in a way that's really exciting. It also comes with one of the thickest, most extensive booklets I've ever seen in a punk record that really gives you a window into this time and place.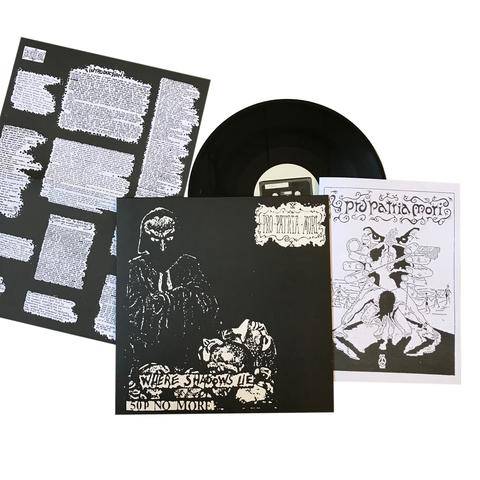 Next we have a couple of new releases on the always-reliable La Vida Es Un Mus. First up we have a demo-on-vinyl from the Greek band Chain Cult, who (despite their tough-sounding name) are recommended if you like the more melodic bands on LVEUM like Juanita Y Los Feos or Obediencia:
Finally, we have the debut LP from Mexico's Ojo Por Ojo. Featuring former members of Inservibles, this is exactly the kind of gritty, politically charged and musically uncompromising hardcore that you have come to expect from this scene: