Live Fast Jeff Young: Vol. 13 - Best of 2018!
What's up Sorry Staters?

Yet another year comes to its close, and here I find myself making silly lists about the records I most enjoyed within the last 12 months. And honestly, when I look back at 2018, I really just think of how busy everything felt! Somehow, I'm doing my year-end blog post as my 13th blog for Sorry State ever, and I think my year-end list for 2017 was only blog number 9... That's not to say this year was devoid of content -- quite the opposite! If anything, maybe that's why I haven't found myself plopped in front of a computer screen writing blogs!

So here's my final blog of the year, where I'll talk about some of the year's coolest records (well, at least ones that SSR didn't put out) and maybe toss in some bonus material at the end. Hope y'all dig reading my thoughts on these platters.

Here we go:

1. Idiota Civilizzato: S/T 12" - Easily a stand-out record of the year for me. While we're inclined to make these silly lists, if I were asked to throw out one record from 2018 that I thought was great, I'd probably say "Idiota Civilizzato." Though based out of Germany, the Italian influence is definitely heard. While this band has the raw, uncontrolled feel of say Wretched, the musicality is also very sophisticated, managing to have elements of melody and intelligent songwriting mixed in with the seemingly frenetic assault of noise. Such a good record, warranted many spins this year.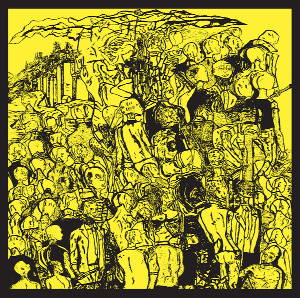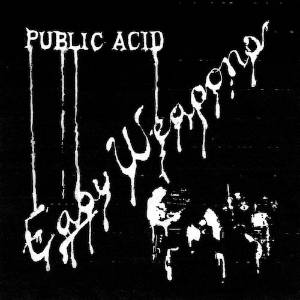 2. Public Acid: Easy Weapons 12" - Had to include at least one release from my homies this year. I'm happy and proud to see this record receiving praise from other sources outside of NC's little bubble. Public Acid's jaw-dropping emergence from their previous band was fun to witness. I remember their being a moment when I was discussing with Daniel and we were basically saying: "Damn, when did they turn from a good band into a great band?" This debut LP just captures a pure and joyous explosion of fury. While somewhat tied to the stylings of "raw punk/d-beat/whatever", this record just feels like a perfect little moment.



3. Extended Hell: S/T + Call Of The Void 7"s - Not unlike Urchin in 2017, Extended Hell delivered a crushing one-two punch with both of these EP's this year. For the style they go for, it really doesn't get much better than Extended Hell. They manage to be furious and powerful while still memorable and tasteful in their songwriting. Highly recommend blasting these slabs to keep the party from waning at 4am.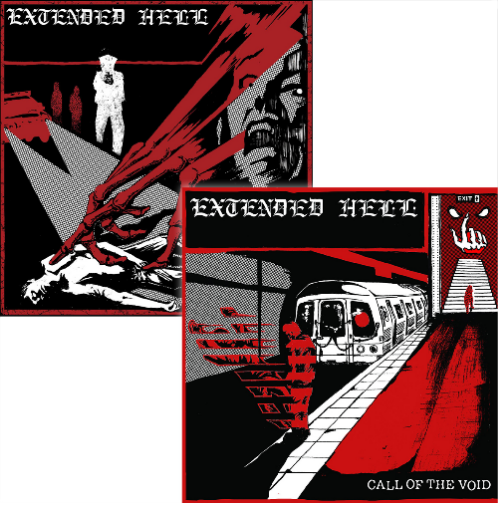 4. Blood Pressure: Surrounded 12" - I think I probably said this a few times this year, but it's true, I think Surrounded may be even better than the first Blood Pressure LP. As one of the commonly top-ranking mainstays in current hardcore, musically, Blood Pressure maintains the same mean-as-fuck/tough-as-nails USHC sensibility while squeezing in some love for other international hardcore. Where I think this new LP exceeds the former is that it comes across as much more focused, where each song is like a militaristic, thoughtfully structured blast of intensity.



5. The Dark: Demons 7" - I loved this band's previous 2 demo tapes released within the last few years, but was stoked to see they finally received the vinyl treatment. The Dark from Los Angeles most notably seem to take influence from early examples of Japanese hardcore mostly released on flexi, like The Execute or Deadless Muss. While the raw punk sound is there, they also incorporate glam-influenced, chugga chugga guitar stylings a la Randy Uchida. When making the leap to a proper vinyl release, I would say The Dark benefit from a clearer, punchier recording. Even so, they retain the ominous atmosphere that really made their demo tapes special.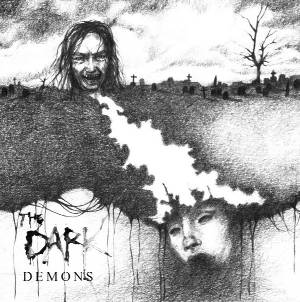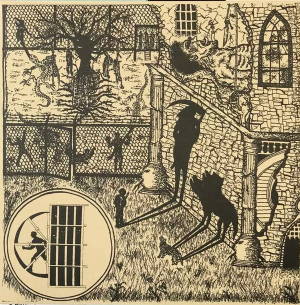 6. Profoss: S/T 7" - I feel like a list of records that I loved over the course of any year wouldn't be complete without at least one crusher from Sweden. Profoss is a project fronted by the same vocalist from Infernöh. They synthesize the best aspects of legendary mängel style hardcore and unapologetically crank out tunes in the best of traditions. If "d-beat" is an oversaturated market, then Profoss is like the cream of the crop collected at the narrow end of the funnel. A perfect band to drunkenly and inconsiderately shake your fist at.



7. Scythe: S/T 7" - Yet another band from the West coast who lovingly adopt the sonic tendencies of early Japanese raw punk! This record totally blindsighted me so I had to give it some love on my list. Scythe really captures a spooky and mysterious quality that brings to mind something off of "Projection of Astral Body" by Mobs. Whereas comparable bands like Blazing Eye have a snarling, raw delivery, Scythe is all the more intense, like they've been hiding in a damp, creepy cave somewhere trying to create the most disgusting sounds possible. What really made this release (as well as other releases on Discos Huayno Amargo) stand out is the packaging! All beautifully screenprinted, making the record feel special and unique. Really cool record for me this year.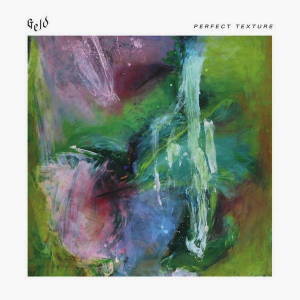 8. Geld: Perfect Texture 12" - I remember hearing that Geld had members of Krömosom, but with d-beat/raw punk as my sonic assumption, I had no idea that Geld would sound so out of left-field. I got this record when it came out in the early half of the year and gave it a couple listens and then kinda moved on to other things. Now returning to it in picking my top year-end choices, I guess I had forgotten how powerful and fucked up this band is. I don't know if artsy is the right descriptor, but the convergence of ugliness and melody is really striking on this record. I tend to like hardcore that is kinda weird, textured and chaotic, but not at the expense of being totally face-melting.



9.Hot Snakes: Jericho Sirens 12" - There is a self-conscious part of me that wants my list of favorite records to be musically "diverse." Welp, for 2018, it looks like Hot Snakes is as close as I can get to having a black sheep in the line up. I also thought about not including Hot Snakes in my roster, but being honest with myself, I did love this record. I feel like Jericho Sirens is a record that sounds simultaneously veteran and fresh. I hate to frame it in this way, but I was pleased to hear a band that's been around for a number of years delivering new songs and not feeling like the effort was phoned-in. Between Reis's sideways brand of weird, yet melodic guitar work and Froberg's signature hooky lyric writing, you know what you're in for, but for me it was still satisfying. This 12-year awaited LP found its way onto my turntable many times this year.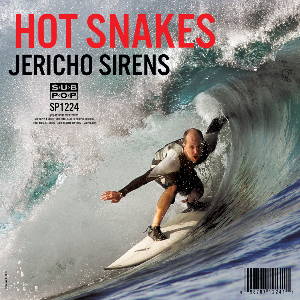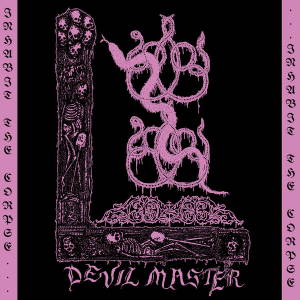 10. Devil Master: Inhabit The Corpse 7" - Devil Master got a bunch of buzz this year, whether it was them getting signed to Relapse or their 7"s immediately selling for like $40 on discogs. Sometimes the stars align for a band, where they seemingly uninentionally create a sense of mystery and unattainability. Beyond all that, Devil Master is really fucking good. Their blend of black metal and raw punk is just exciting and out of control, but also super catchy. I look forward to them putting out a proper LP on Relapse and it being the biggest thing ever next year.

Honorable mentions:

-Suck Lords: New Lords Music 7"
-U-Nix: Nuke Portland 12"
-Hologram: S/T 7"
-Headsplitters: Tomorrow 7"
-Warthog: 4th 7"
-Sial: Binasa 7"
-Cruelty Bomb: Atrocities Demo CS
-Hate Preachers: 5-Track Demo CS

And just like last year: let's face it, there's probably a lot more releases that I'm either forgetting or am too lazy to mention.
---
On the personal front, the label I started with my buddy Usman (plays in Scarecrow with me and Daniel) just put out our first vinyl release! It's the new 7" from my other band Vittna. We're really excited about it! Limited to 300 copies, each with sleeves screenprinted in various colors.
Vittna kinda sounds like if you put weirder US hardcore bands like Die Kreuzen or Mecht Mensch in a blender with Poison Idea, Nog Watt, death rock influences blah blah blah. At the time I'm posting this, Sorry State should already have copies of the Vittna 7" on the webstore. Also, if you haven't yet, please feel free to pay Bunker Punks a visit:
Bunker Punks Discs & Tapes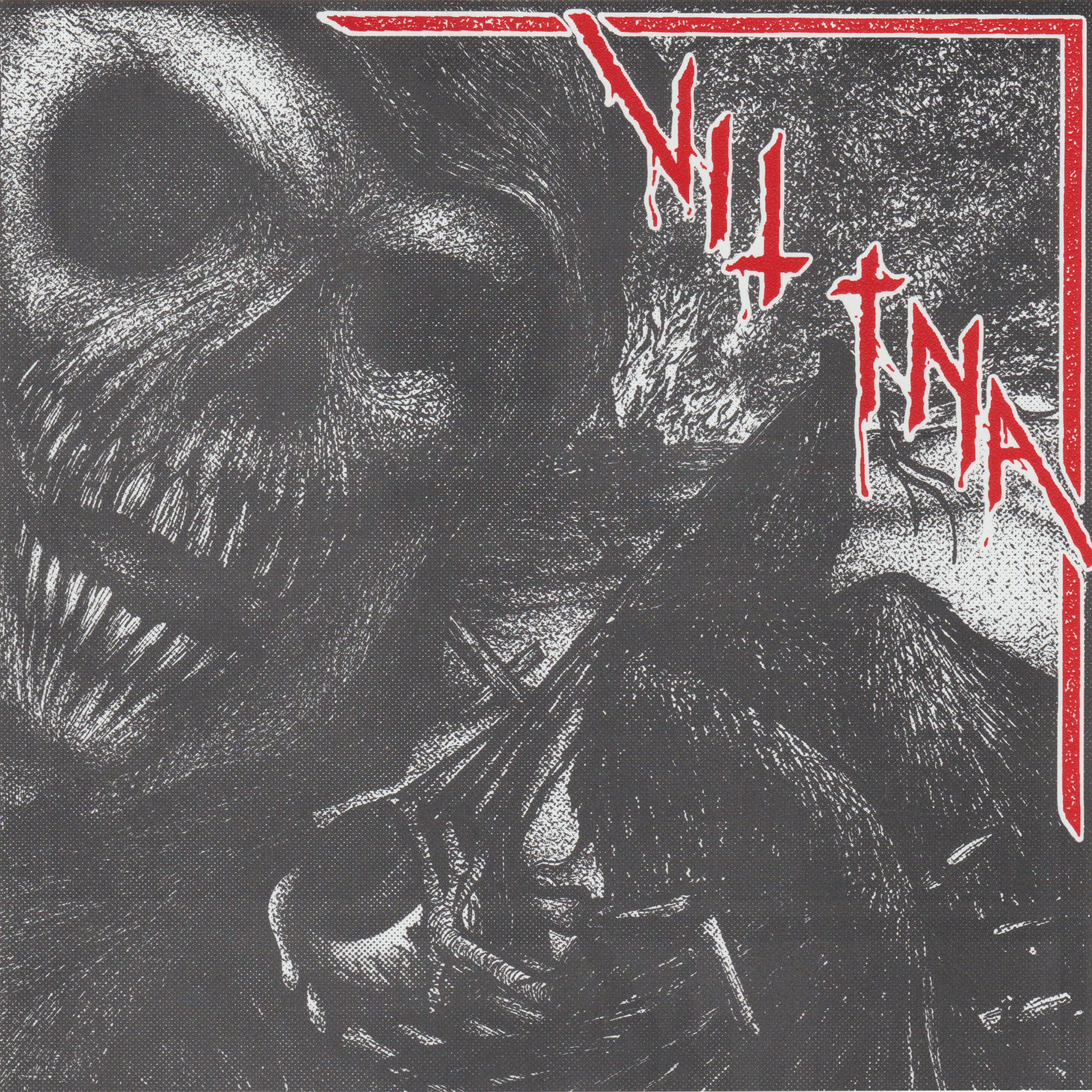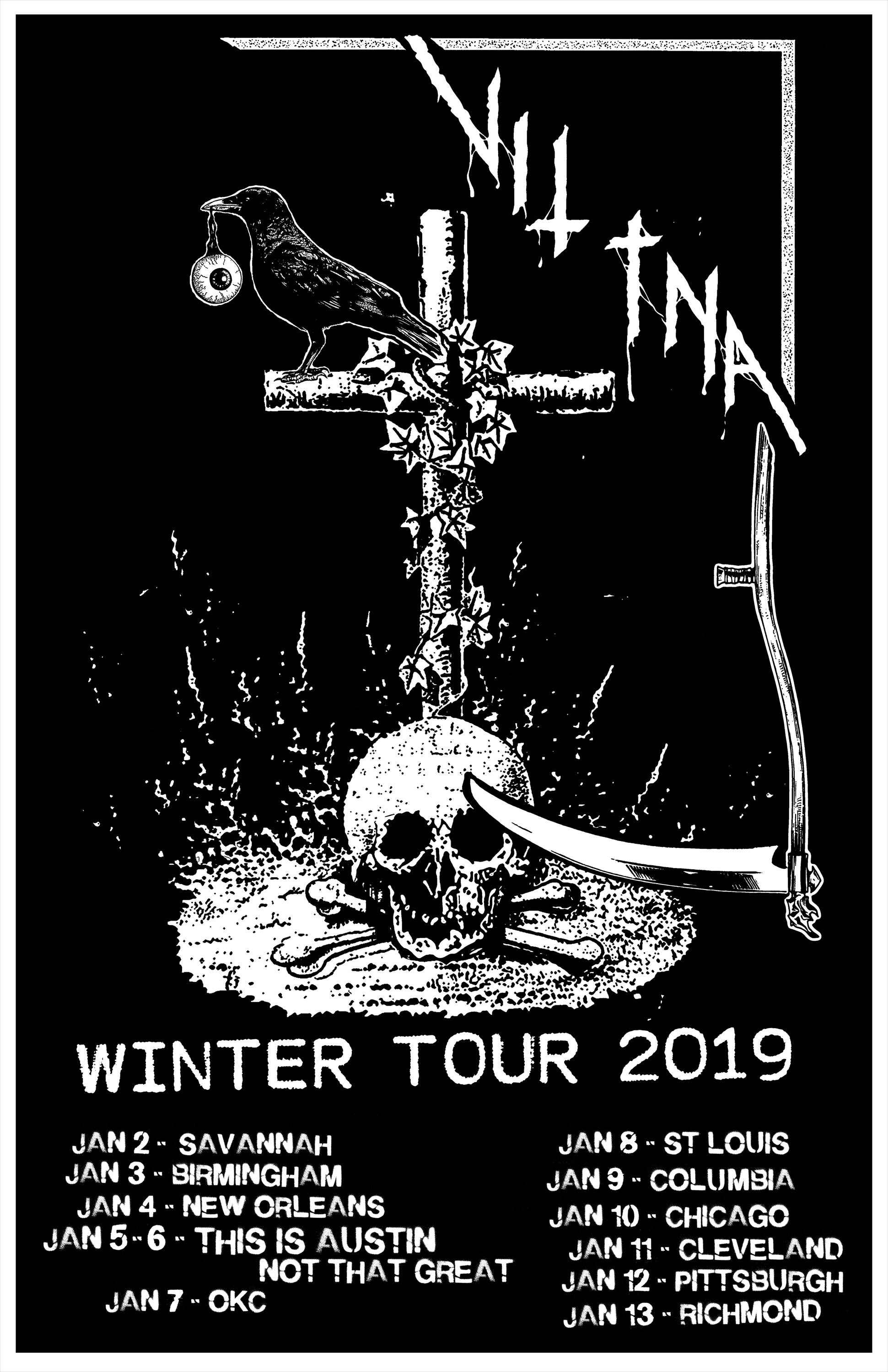 Speaking of Vittna, we're going on tour! We're stoked to be playing the Saturday night show at
This Is Austin, Not That Great
. On the way, we're playing a few shows across the south and then cutting back through the midwest. We'll of course have the new 7" with us if you'd rather grab one in person.
If we're passing through your city or you're gonna be at the fest in Austin, come say wassup!

I think that'll do for this round. As always, thanks for reading!

'Til next time,
-Jef Lep