In today: Clevo punk, Ben Trogdon's photobook, lots of post-punk reissues and garage from Goodbye Boozy
Well, as usual the mail truck was full of goodies for Sorry State on Monday! I'll try and quickly run down what we got in and what it's all about. First up is a photobook from Ben Trogdon, who you may know from bands like Ivy, JJ Doll, and Vanity, or from his long-running zine Nuts. Ben's debut photobook is called Rock N Roll Forever, and it's great. I'm sure I'll write a full description of this soon, but basically if you like punk and you like photography you'll love this. The photos have a really raw, snapshot kind of feel, and there are a lot more photos of people just hanging out than there are photos of bands playing. This thing sort of feels to me like a yearbook of the past several years of DIY punk and hardcore. It's over 100 pages long, so you get plenty of bang for your buck here.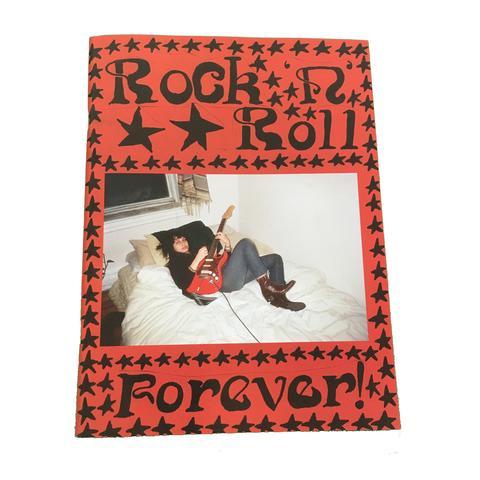 Next up we have two new releases on Cleveland's excellent Blow Blood Records. Bulsch's Tartington was originally released as a limited-run cassette (which we carried a while back) and now there's a vinyl pressing. I can't remember whether it was me or Seth, but someone described this as "music that makes you dumber when you listen to it:"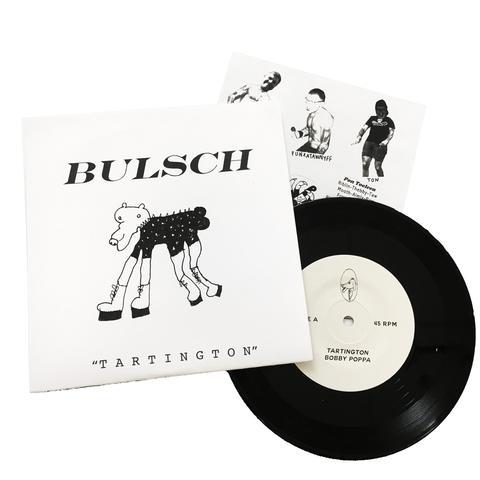 Also on Blow Blood Records is the debut 7" from Magic City, who play more of that freaky Cleveland hardcore punk that y'all love: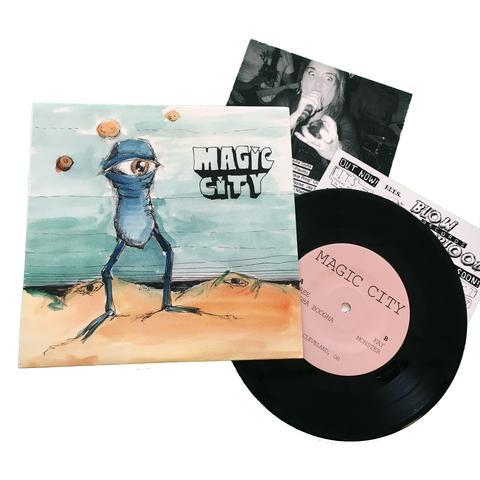 Moving on from there, we have a few new releases from Germany's Static Age Musik. We restocked the excellent second LP from Heavy Metal, so you should definitely pick that up if you haven't already. We also have a brand new 7" from Germany's excellent noisy hardcore band Piss (not to be confused with Pisse, of course!). I love the packaging of these, as the band's logo is printed in white ink directly on the polybag for a very cool look: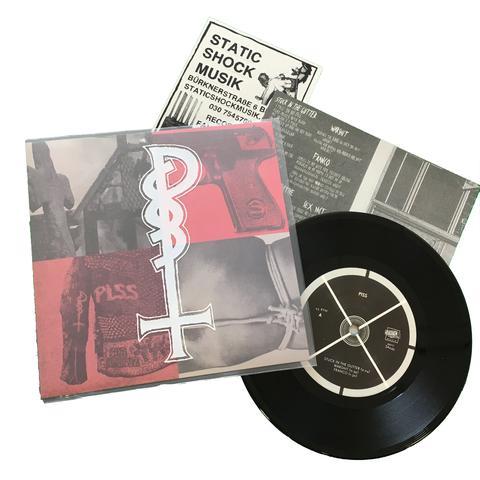 Also on Static Age we have the debut (I think?) LP from Germany's Sick Horse. I was just talking to Jeff about this band and he described them as a less weird version of Heavy Metal, and I think that fits pretty well. If you like upbeat, song-oriented punk that's equally informed by just about all of the currently active subgenres in the DIY scene I have a feeling this will catch your ear as well... it's really great: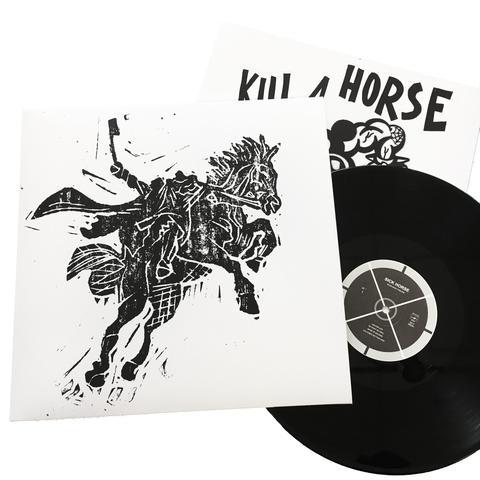 Continuing on, we have SIX new releases from Italy's Goodbye Boozy Records. GBR has been on a tear lately, releasing a string of standout releases in very small numbers that consistently make the collector nerds sweat. Since there's so much other stuff to write about today I won't go through each release one by one (though you can check them all out in the New Arrivals section), but instead focus on a couple that you might not have heard. First I'll point you toward Australia's Bikini Cops, who I hadn't heard before. A little more hardcore than the typical Goodbye Boozy band, they have that aggressive but catchy sound that can appeal to hardcore folks and garage heads alike: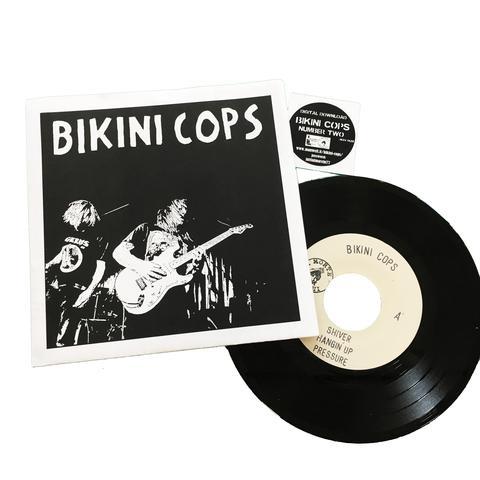 The next one I want to quickly write about is the new single from S.B.F. You may have actually heard of them before because we carried (and still have in stock) their debut 7" on Drunken Sailor, but if you haven't checked them out yet I'd strongly recommend them (as well as other related projects like the great Race Car).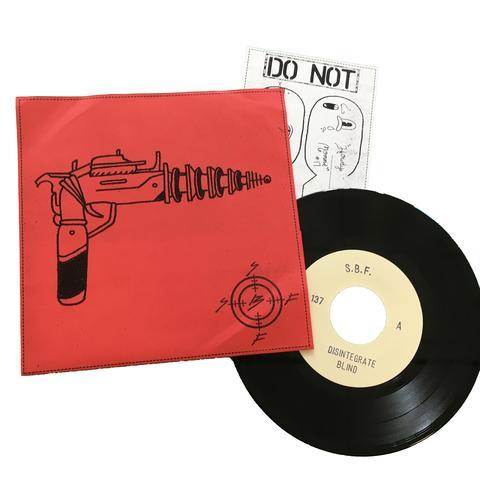 Last but not least we have a slew of releases from Mauerstadt Records. Mauerstadt has basically no online presence so you may not have heard of them, but they've been releasing and re-releasing a whole bunch of great vintage post-punk music. All six of these are worth hearing (so check out everything here), but I'll highlight a couple once again. First, check out this Neural Circus 7", which is a reissue of a cool 1980 minimal synth 7" from the UK: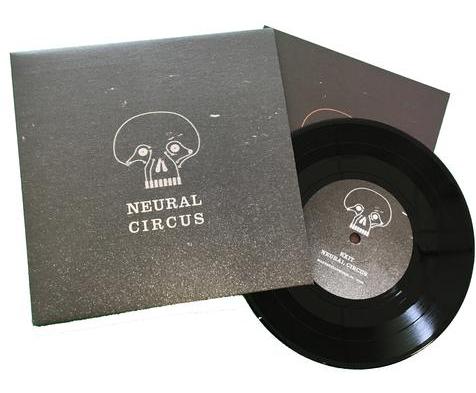 And we'll wrap up this epic post with something for you freaks out there: a compilation of material from early 80s Icelandic post-punks Vonbrigði: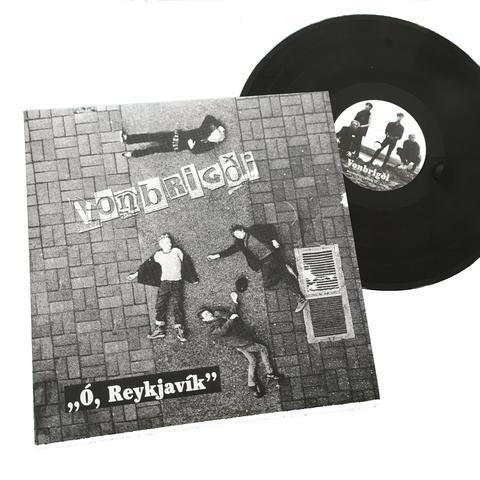 I'm now officially tired of writing, so go buy some records!