In now: Misfits, Ash Ra Tempel, Monks, Pierre et Bastien, Piece War, Municipal Waste, and more!
So, thanks to my 9-day (and counting!) fever and simultaneous sinus and throat infection you've had to endure a couple of days without a new blog post. The horror! However, I'm sitting here drenched in sweat so that I can give you the lowdown of what's come in over the past few days.
First up we have a big shipment of items from "Fan Club," everyone's favorite record label! How do those folks at Fan Club get to reissue all of the good stuff that no one else can? I'll leave that to you to figure out, but the first thing I want to point you toward is a repress of the Misfits' great 12 Hits from Hell. Basically, here's the deal with this one. In 1980 the Misfits went in to record some tracks at MSP Studios. At the time, Bobby Steele (who played on the band's early records) was still in the band, but mid-way through the session they kicked him out of the band, replacing him with Jerry Only's brother Doyle, who re-recorded the guitar tracks. The songs would eventually surface (with Doyle's guitar tracks) on a few 7"s releases, most prominently 3 Hits from Hell. Well, I guess at some point in the early 00s someone at Caroline Records discovered that Bobby Steele's original guitar tracks still existed on the multitracks, so they did a new mix of the album featuring both Bobby Steele's and Doyle's guitar tracks, effectively capturing a two-guitar lineup of the Misfits that never actually existed! Caroline was all set to press this up as 12 Hits from Hell, but I guess someone in the Misfits camp wasn't happy with the whole thing and scapped the project at the last minute, after copies had already been pressed and promo copies had been mailed to various media outlets. Of course those promo copies are highly sought-after collectors items now, and even the bootleg vinyl version from 2002 regularly sells for $50+ these days. Now we have a new fan club pressing, and I have to say this is some of my favorite Misfits material. The thing I like about 12 Hits is that it has something of both the rock swagger of Static Age and the over-the-top melodies of Walk Among Us, making 12 Hits from Hell the record that every Misfits fan can get behind. I'm sure it won't be long before this new pressing is just as desirable as the previous ones, so jump on it: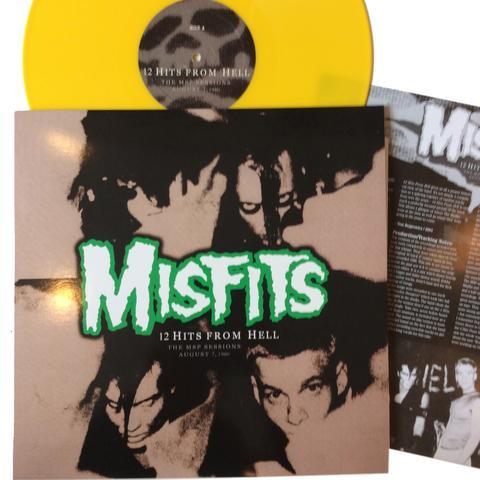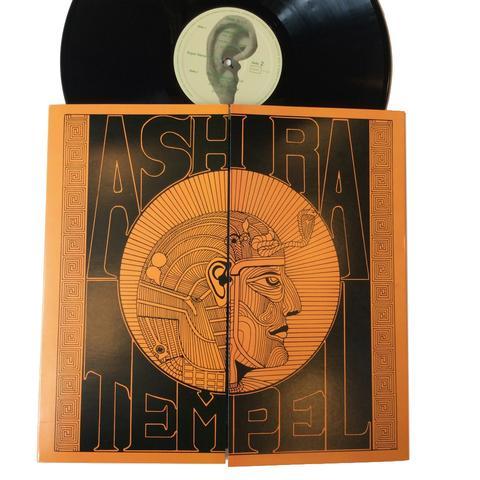 Next up we have a 12" release from New Zealand's Piece War, which is a new release on Square One Again Records, a rad label run by members of the great hardcore band In School. This LP from Piece War was originally released as an insanely limited edition lathe cut, and not only does this new pressing get it out to much wider audience, but I also have no doubt that it sounds a million times better. While this isn't In School's ferocious hardcore, it's highly recommended for those of you who like smart, inventive DIY music: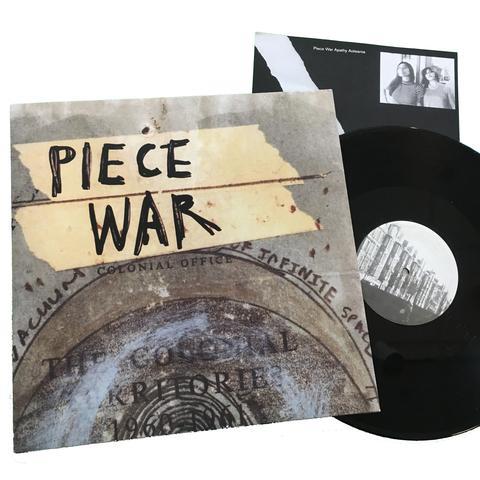 Next we have a new full length from France's criminally underrated Pierre et Bastien. I remember raving about their first album a few years back, and this new one might be even better! We actually ordered this months ago, but a mix-up with the post office means that we only just now received the vinyl. If you're into fast, catchy punk with dark and sophisticated like the Marked Men, Royal Headache, and Radioactivity I strongly recommend you check this band out... they're great!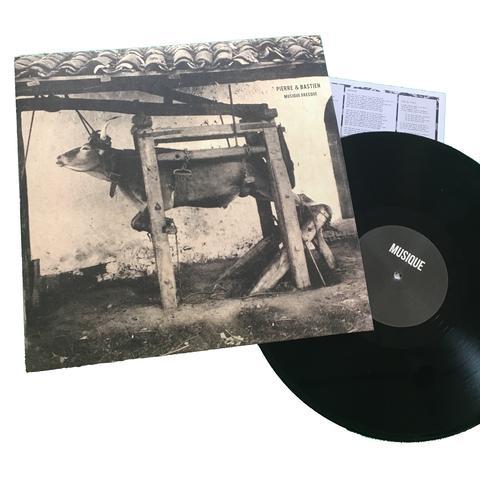 Now we're going to jump in the time machine for a second and take a trip to 1960s Germany for some unreleased tracks by garage rock legends the Monks! This is spinning on the shop turntable right now and it's awesome! If you're a 60s garage head you already know you need this, and you can count on Third Man to sell these for the nice price ($8 retail for an LP... what is this, 1995?):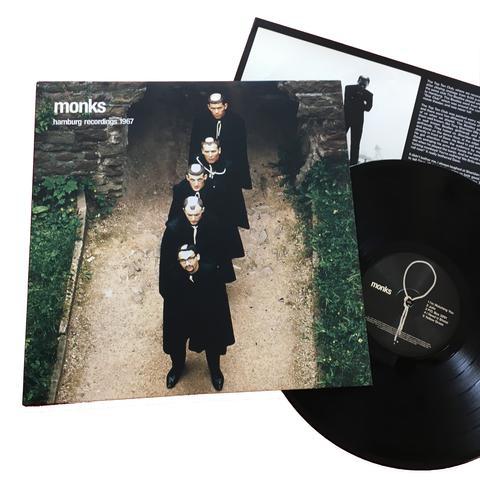 We'll finish things up with a few cool new items for this week's #newreleasefriday. Even though it probably won't sell more than the other two releases I'll talk about, I can't help but start with a reissue of one of my all-time favorite records, the deubt LP from the Raincoats. One of the most unique and powerful statements of the post-punk era, I'm stoked that we finally have this one back in stock: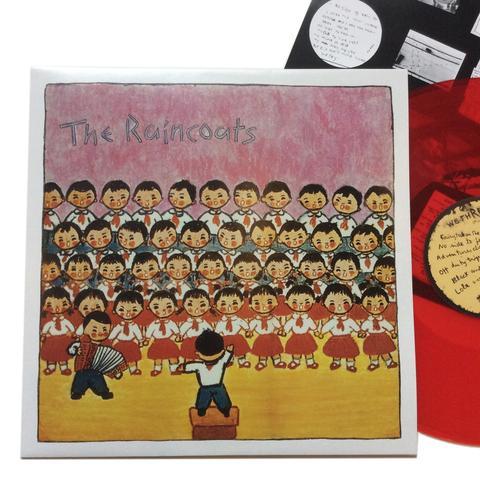 Next on the agenda is the new album from King Gizzard & the Lizard Wizard, Murder of the Universe. I haven't had a chance to spin this one yet, but I know a lot of you are eagerly anticipating this one: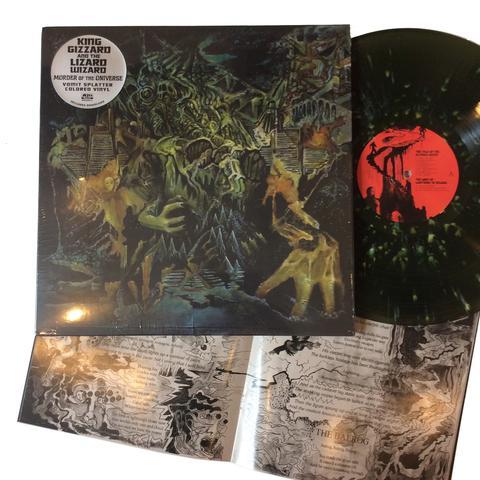 Finishing things off for today is the long-awaited new album from Municipal Waste! I've been following the Waste since before they even had a demo tape, and it's been amazing to watch them grow into metal superstars. This is their first album in something like five years, so I'm sure there are a lot of you out there chomping at the bit for this one! We also have the limited splatter vinyl while supplies last, so make sure and grab it now if you're trying to hold those collectibles: