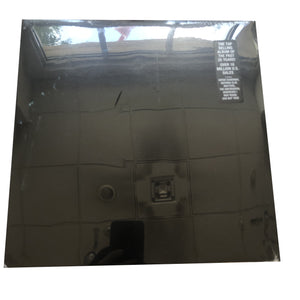 Metallica's 1991 Breakthrough Contains "Enter Sandman," "The Unforgiven," "Nothing Else Matters": Bob Rock-Produced The Black Album Sounds Mammoth on 2LP Vinyl Pressing
In 1991, Metallica released their self-titled album - better known by fans as The Black Album - and saw their popularity soar to stratospheric heights. The band's first with producer Bob Rock, the 12-song set was a subtle departure from previous outings with shorter songs, a fuller sound and simpler arrangements. 
It shot straight to No. 1 all over the world, going on to sell in excess of 15 million copies in the U.S. alone and 22 million across the globe. The Black Album spawned several legitimate singles including signature classics like "Enter Sandman," "The Unforgiven," "Nothing Else Matters," "Wherever I May Roam" and "Sad but True," and earned various awards along the way including a Grammy.
One of those aforementioned singles, "Enter Sandman," became Metallica's "Paranoid" and/or "Ace Of Spades" with regards to its enduring popularity, and it consistently remains one of the band's most requested. Metallica also broke new ground here with the track, "Nothing Else Matters," adding a traditional 'ballad-style' song to their ever aggressive musical lexicon. 
Q Magazine fittingly proclaimed that Metallica's The Black Album elevated the band "from cult metal heroes into global superstars."
Metallica Metallica (The Black Album) Track Listing:
LP1
1.  Enter Sandman
2.  Sad But True
3.  Holier Than Thou
4.  The Unforgiven
5.  Wherever I May Roam
6.  Don't Tread On Me
LP2
1.  Through The Never
2.  Nothing Else Matters
3.  Of Wolf And Man
4.  The God That Failed
5.  My Friend Of Misery
6.  The Struggle Within